Tech of the week: time trials, helmets and Strava Live
Plus we've had news of Decathlon's 2018 range, a super-fast skinsuit and how to recover faster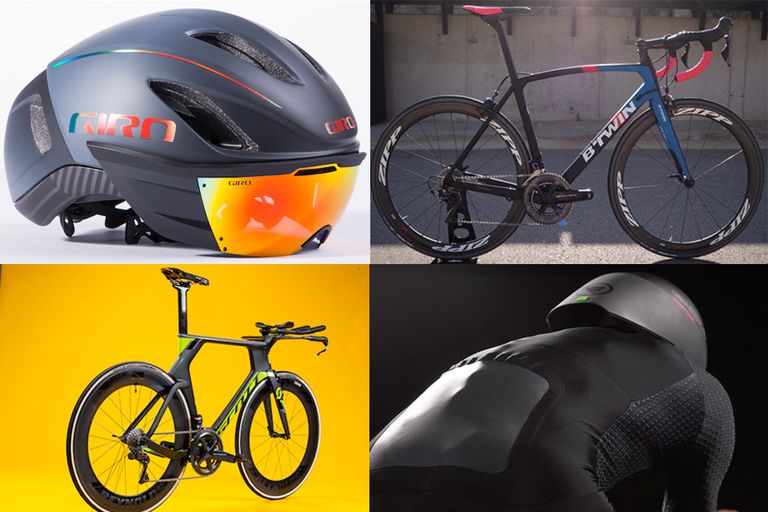 Helmets and time trials
Our March Tech of the Month video focuses on helmets, with offerings from POC, Giro and Kask, as well as the Cannondale CAAD12 road bike. This week's deals have included some real bargains on helmets too.
If you're gearing up for the time trial season, Cycling Time Trials has launched a national rankings system. Based on finishing position, it's designed to encourage season-long competition, rather than aiming for personal bests on faster courses.
We've also had a look at two top tier time trial bikes: the Scott Plasma RC and the Canyon Speedmax CF8.0. And hardened TT man Ollie has ridden against crit rider Alex to see whether experience trumps talent.
But if you do want to go that bit faster, Endura has just made its super-fast Encapsulator skinsuit available to other riders, rather than just the pros. It's a snip at £430. And we've explained how Strava Live segments work, so you can set up your favourite ones for the instant gratification of knowing you're provisionally KOM/QOM. Or otherwise.
We've told you what an ANT+ dongle is too this week, and told you what to do with it.
Bad weather and better options
If you think you've had a few mechanicals due to the bad weather, spare a thought for the Katusha team at Strade Bianche. They've put out a video with riders reporting their brakes not working and other mishaps. Even the team car ends up with a flat tyre.
Or you could just head off somewhere sunny. We've told you how to prepare for a training camp or cycling holiday. We've told you how to rest and recover after your efforts too.
Decathlon has some excellent value road bikes in its range. We've had news of their new branding for their bikes, with the B'Twin name going, in favour of Triban and Ultra. And we've run through their range for this year.
The BBC wants to know what cyclists think about potholes – it's got a survey on line. And if you do hit one, we've told you everything you need to know about bike insurance.
Plus, as always, there are the usual deals from the major on line retailers.