£1K deep-section carbon wheels grouptest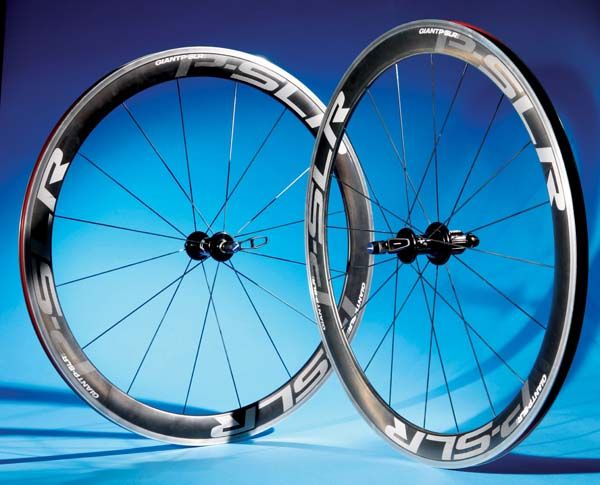 Summary
In the world of competitive cycling, deep-section carbon wheels are ubiquitous. Road races, time trials and the front end of Continental sportives (even the hilliest) are dominated by hoops with a 50mm-plus profile and made from the black stuff
Products
Giant, £1,000 deep-section carbon wheel test
In the world of competitive cycling, deep-section carbon wheels are ubiquitous. Road races, time trials and the front end of
£1249.99
Score
SRAM, £1,000 deep-section carbon wheel test
In the world of competitive cycling, deep-section carbon wheels are ubiquitous. Road races, time trials and the front end of
£1099.98
Score
Mavic Cosmic, £1,000 deep-section carbon wheel test
In the world of competitive cycling, deep-section carbon wheels are ubiquitous. Road races, time trials and the front end of
£1100.00
Score
Bontrager, £1,000 deep-section carbon wheel test
In the world of competitive cycling, deep-section carbon wheels are ubiquitous. Road races, time trials and the front end of
£899.98
Score
Verdict
There is unlikely to be one wheel that suits every rider. To that end, we?d recommend certain wheels to a select type of rider, or ones specialising in a particular discipline.
The SRAMs and Mavics both suit riders who?ll spend most of their time on flatter or rolling roads. Time triallists would also be well suited to the S60s. The Cosmic Carbone SLEs definitely have the looks card to play, but both are fast-feeling wheels, as long as you don?t spend too much time clambering up one-in-fours.
Bontrager?s Aura 5.0s are similarly focused. To be honest, there?s probably not a better wheel in the test if you?re racing hard, short, fast races (or don?t mind being beaten up after an hour). Super-fast, stiff enough and predictable in all weather conditions thanks to the aero performance and alloy-braking track.
For those of you after something a bit more all-round, it?s a simple choice even if the marks suggest otherwise. If you must have a carbon wheel, the Cole C58s win out pretty easily. They are a fun, all-round wheel that found favour among the biggest and smallest riders alike.
For those who just want the best all-round wheel, the Giant P-SLR Aeros are a clear winner. Just that bit more comfy, a bit more predictable in the wind, a bit better pick up ? all round just a nudge above the others. With slightly freer running bearings and real quick-releases they would have got 10 out of 10.
How we tested the wheels, plus lab test results>>