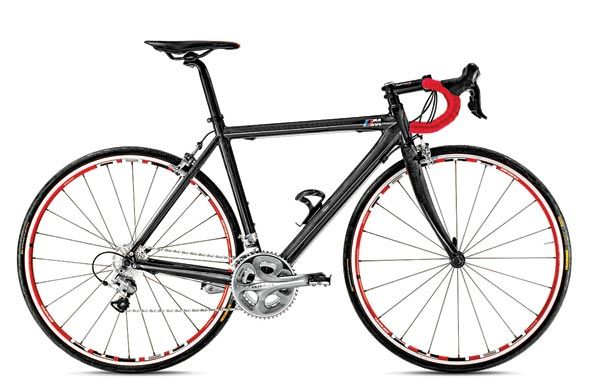 This is not the first time we've seen BMW produce an exclusive bike for its car customers - who, let's face it, are probably the only people who will buy it.
The M Bike Carbon Racer is the culmination of BMW's stated 60-year heritage producing bicycles, and the full-carbon design targets the performance end of the spectrum, emulating the mantra of its M-series cars.
From the side it closely resembles the Focus Cayo 2.0, another German design also running the same compact chainset and 11-28 cassette.
BMW has kept this Far East-sourced frameset understated, with just a minimalist M series logo.
At £2,200 it's not cheap for its Shimano Ultegra spec, but it's reasonably lightweight at 7.8kg.
Available from BMW main dealers from July in sizes 52-60cm.
Contact: www.bmw.co.uk