British GPS device BeeLine launches today following successful Kickstarter
British GPS device BeeLine launches today, having successfully met its targets on Kickstarter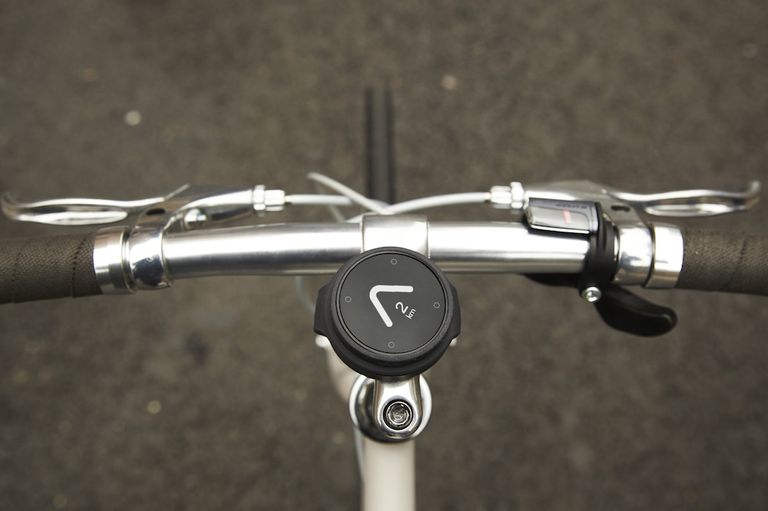 BeeLine, a GPS device we reported on last year launches today, having been successfully funded on Kickstarter.
It launches with the aim of helping "you rediscover your natural instincts" while out on the bike.
The GPS navigation tool achieved 3,038 backers, raising £150,000 in the first round. It has since gone on to raise over £500,000.
"After months of refining the device to ensure it is both flawlessly engineered and beautifully designed, we are immensely proud to launch BeeLine", said Tom Putnam, co-founder of BeeLine.
He continued, "We know our passionate backers are eager to start using their BeeLines, and we hope their availability encourages more people to embrace exploration".
The purpose of the device, according to BeeLine, is not to direct you, but to give you just enough information to guide you on your way.
This might seem odd for a navigational device, but BeeLine stresses that the point of their product is to put cyclists back in control of their journeys.
Rather than follow prescribed "over-engineered directions", the company wants cyclists to start exploring again.
>>> Watch: Tour Down Under highlights stage two
However, the company is keen to stress that while it will provide instructions to keep riders on course, it'll leave the decision making to them.
BeeLine hope that this will allow riders "to take charge of their ride".
So, how does it work? Basically, by literally pointing you in the right direction.
The handlebar mounted device displays an arrow that uses the inbuilt gyroscope and accelerometer to point you in the direction you want to go. The idea being, according to BeeLine, to let users choose their own paths.
Watch: BeeLine
The device will retail at £99 and will be controlled via smartphone GPS, so it'll be reliant on being connected to your phone. It'll come in three different colours: Charcoal Grey, Hot Coal Red and Petrol blue.
The device will run off a downloadable app that is available on both iOS and Android. According to BeeLine, users simply select their final destination – although they can add as many waypoints as they'd like.