The Focus Project Y: The e-bike we've all been waiting for
Focus has released a new e-bike, the Focus Project Y, and it might be the best looking one yet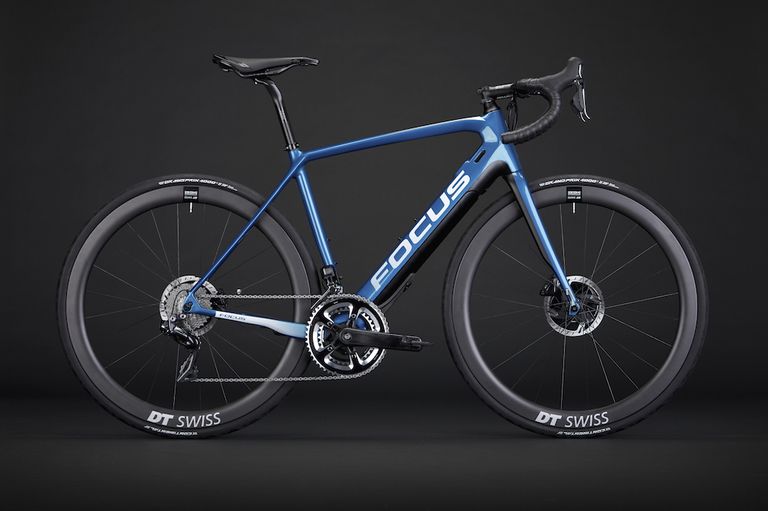 (Image credit: Benjamin Hahn Fotografie)
The Focus Project Y is the brand new e-bike from Focus, and frankly, it's stunning.
Why Y? Well, the two branches symbolize how the new bike is breaking from the trend, and pioneering new technology. The new ride is an experiment, a vision of the future and what electric bikes can achieve.
Technically speaking, it's as impressive as it is good looking. The battery and motor are one, and all stuffed inside the down tube, which has been slimmed down far more than we've seen on e-bikes before.
In fact, the bike is something of a featherweight – especially when compared to its peers – coming in at a supposedly slim 12.5kg with the 4.5kg battery included.
Focus claims that this lightweight means it's identical to riding a normal bike, with no pedal resistance when the motor isn't turning.
Watch: What's it like to ride an e-bike?
Because the motor and battery are both stuffed in the down tube, a gearbox can be fitted in the space now available in the bottom bracket. For a change, the bike isn't powered by a Bosch or Shimano battery, and instead uses a lesser known Fazua.
It still obeys the same laws, though, and you'll only get assistance up to 25kmh, at which point your legs have to pick up the slack.
Initially though, that battery will give out up to 400 watts assistance, which will have you racing up climbs or from stopped.
Whether the Focus Project Y becomes a trend setter remains to be seen but it sure is trying to introduce new standards.
The company terms it "road boost", and it's basically an expansion of both hub axles. Project Y has 110mm spacing on the front hub and 148mm on the rear.
Those into their mountain biking will already be aware of "boost", but for us roadies, it's another standard in an area that only just changed thanks to the advent of disc brakes.
Of course, there's solid reasoning behind the update, the most important including stiffness, especially when you add in the extra torque of the motor between your legs.
Plus, with the gearbox stuffed in the bottom bracket there's a natural expansion in the bike's Q-Factor which needs to be accommodated. To keep the chain line efficient, then, it's width needed to also increase, hence the expansion in the hubs.
Whopping 35mm tyres should keep the ride comfortable, as well as give the bike three possible uses – road, cross and touring. The same bike can complete all three duties, with bags of clearance, despite the oversized tyres.
Sadly, we weren't able to ride the new bike, but can attest to its stunning looks. Focus are looking for feedback from cyclists on the bikes potential uses, a forum community for the future of e-bikes.