Look recalls some Aerostem clamps over safety fears
Risk of corrosion in extreme environments leads to need to replace some clamp models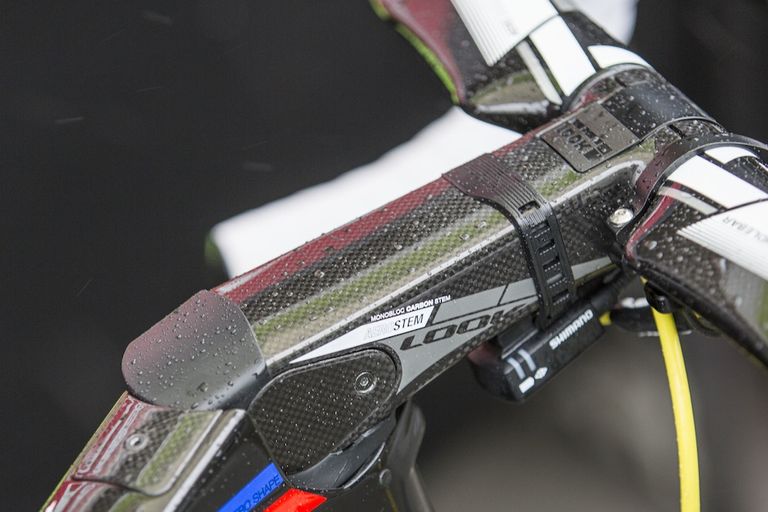 (Image credit: chris catchpole)
Look's Aerostem has been a feature of its high-end machines for a few years now. It's designed to integrate seamlessly into the top tube of the bike, for a streamlined front end.
Look says that the stem clamps comply with European safety standards. But it's now identified a few isolated cases in which corrosion in the clamp's fibre in extreme environments could lead to the risk of fracture and so has issued a voluntary recall notice.
The affected clamps are found on some 695 Light and 695 Aerolight models from the 2014 range onwards and on the 795 Light and 795 Aerolight from the 2015 range onwards.
There are three possible scenarios: clamps without an identification number on them are affected by the recall, as are those with the number 380706 printed on them. All other numbered clamps are not affected and can continue to be used safely.
Look says that if you have a bike with a clamp which is affected by the recall, you should stop using it immediately and bring it to your nearest authorised Look dealer. The dealer will remove and replace the clamp with a new one free of charge.
The company says it has also reported the issue to the US Consumer Products Safety Commission and to Health Canada. It says it's working with these agencies to make a formal announcement shortly.
Look says that if you cannot locate an authorised Look dealer, or if you have a question, you should contact the distributor in your country or email clamprecall@lookcycle.fr.
There are more details on Look's recall page.