Midweek most wanted: a beautiful Condor frame, Garmin Edge 1030, new MAAP winter kit and much more
A sneak peek at the latest and greatest kit we've got in our office that we just can't wait to use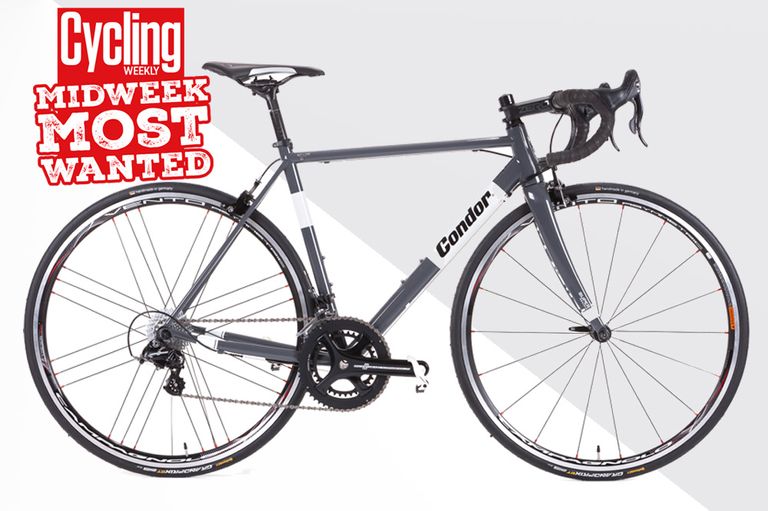 Condor Super Acciaio
This week, we've got this beautiful steel Condor Super Acciaio, a thoroughbred race ready frame. Condor sell the bike primarily as a frame, although it can be built up if you book an appointment through its website.
Our model is built up with Campagnolo's Potenza groupset and Vento Asymmetric wheels.
The steel beauty is hand built in Italy, and uses Colombus steel, which the company claims to be light and stiff. Elsewhere, an oversized BB30 bottom bracket. It's a single piece of high quality billet, which Condor says removes the need for a shell inside the frame.
MAAP winter goodies
The good folk at MAAP have sent us a selection of winter goods all the way from sunny down under.
For starters we have the M-Flag Pro Base LS Jersey, which with its fleecy Roubaix style inner lining is the perfect winter companion. Couple this with cuffed long sleeves and three rear pockets and you've got a great piece of kit for those long winter miles.
The company has partnered this with the Base Thermal Long bib tights. These come with MAAP's Super Roubaix fabric compressive and mesh bibs to help insulate your core when riding.
Garmin Edge 1030
Garmin is back, and bigger than ever. Yup, the new 1030 is massive, but that's because it packs in loads of cool new features which we can't wait to use.
That includes longer battery life (now 20 hours), Trendline popularity routing, and inter-Garmin messaging. Stay tuned for more.
S-Works Prevail helmet
The S-Works Prevail is Specialized's top racing helmet, and it's jam-packed full of tech.
Its shape and heavily vented design both make it lightweight and cool to wear on your head. Thanks to the the helmet's "mega mouthport", air is channelled through the helmet and across the top of your head.
Maloja clothing
Maloja are a new clothing company, which says they have a direct connection to the mountains, in there belief and ethos.
We've got one of there classy jerseys in, with its Polygiene hygiene technology. The company also makes skiing and mountain biking kit.
Santini Coral 2 women's jacket
Windstopper and thermofleece fabrics make the Santini Coral windstopper super warm to wear in these chilly months. It's thick but breathable, giving it all day wearability.