One size fits all: Ekoi releases the first ever unisize bib-short
Ekoi has released its brand new, one size fits all shorts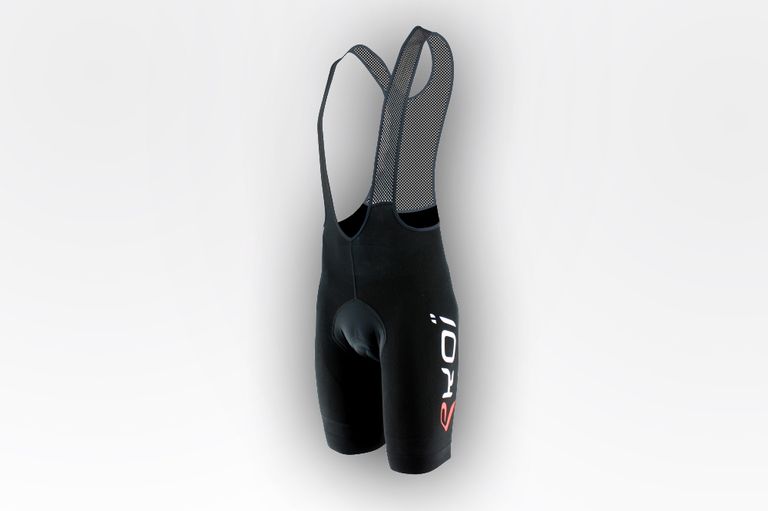 Fed up of having to try on shorts? Then look no further than Ekoi's brand new one size fits all bib-shorts.
It's a big claim, but Ekoi reckons it has cracked it thanks to its exclusive material, which Ekoi refers to as MORFO.
Supposedly, MORFO is lighter, softer and more breathable than your everyday lycra, and is able to keep the body warm in winter and fresh in summer.
According to Ekoi, MORFO's fibre naturally adjusts to the shape of the body "like a protective skin", which is comfortable in any temperature and any weather – anything from 10 degrees, through to 30.
If it gets wet, Ekoi claims that it will try dry 1.9 times faster than the standard stuff, yet will leave the skin with a "pleasant feeling of freshness" thanks to its naturally anti-bacterial state.
Watch: Tech of the Month for July 
The shorts themselves are able to adjust to the length of the rider's thighs thanks to their seamless designs. All the short come with Ekoi's integrated double-sided pad which sits in direct contact with the saddle.
Ekoi sponsors some high profile riders, including Fabio Aru and Romain Bardet, but it remains to be seen whether these riders will wear them in the remainder of the Tour de France.
The shorts will retail for £148.59, and are only available through Ekoi's own website.