Primal Europe launches its autumn/winter range
Thicker jerseys and shell jackets in a variety of colourful designs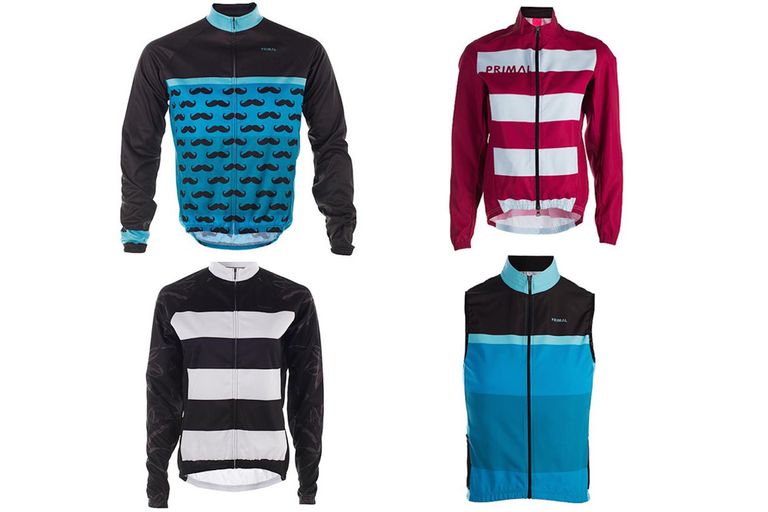 With the weather starting to get cooler, Primal Europe has introduced its new range for the autumn and to see you through the winter. There are more details on the Primal Europe website, but the brand highlights its thermal long sleeved jerseys and lightweight windproof jackets and gilets.
Highlights of the autumn/winter 2017 range include the Chime Black women's heavyweight long sleeved jersey. Priced at £60, it's designed to keep you warm from around 7C up to 24C. Primal stresses its warmth and breathability and comfort through a range of weather conditions.
>>> Eight of the best places for October cycling holidays
For a bit more protection, the Horizon Red women's wind jacket is designed to keep the early morning chill off. Priced at £56, it's lightweight and packable once it starts to warm up. Primal Europe says that the Horizon Red jacket is water resistant as well as windproof, while the collar is fleece lined for extra comfort. You get three open rear pockets to stash valuables too.
Both the Chime Black and the Horizon Red get Primal Europe's bold horizontal stripes too, although there are less bold options in the autumn/winter range as well.
On the men's side, Primal Europe offers the Grayson Mustachio men's heavyweight jersey for £60. It comes with a design with some rather snazzy waxed moustaches and is made of a warm fabric designed to cover the same mid-season temperature range as the women's Chime Black. There's a Numbskull version too.
>>> Eight pictures that will make you excited to cycle this autumn
And Primal Europe has new men's winter outerwear too. The Randonneur wind vest is priced at £55 and comes with two rear cargo pockets, plus another two mesh side pockets for a bit of extra storage for the additional gels and bars you'll need to fuel you through your winter rides. Again, there's water and wind resistance and packability if things do warm up.