Ribble entry-level carbon road bike gets revamped for 2017
Ribble has re-worked it's original entry-level carbon road bike for 2017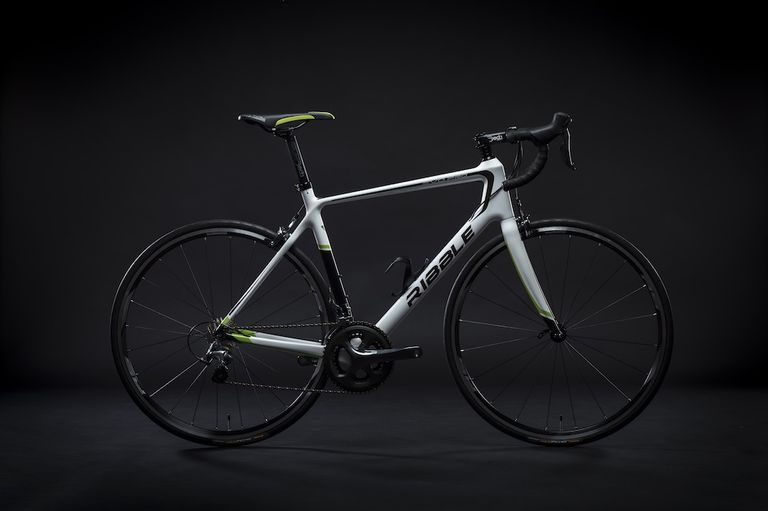 British brand Ribble has re-worked its entry-level carbon road bike - the Evo Pro - with the aim of making it more relaxed and comfortable to ride.
Ribble has achieved this by updating the geometry. In particular, the head tube, which it has raised to alter the height of the bars. Ribble claims to have made the changes after recognising the "responsibility" the Evo Pro has to entry level cycling.
>>> Is cycling good for you? – you asked Google, and we've got the answer
Ribble has also said that the "Evo Pro has a big responsibility as often being the first taste of road cycling for many of our customers". As such, Ribble claims it has made the bike as comfortable as possible, hoping to accommodate new riders into the world of cycling.
The 2017 model will ship with Shimano's 10 speed Tiagra groupset, as well as the Japanese company's RS010 wheels and Deda finishing kit for £953.
However, there's always the option to customise the ride using Ribble's online bike builder.
>>> Best endurance bike of the year
For 2017, Ribble's Pro Evo will come with a jaunty new paint job, including vibrant green trimmings around the chain stays and fork ends.
Watch: How to burn fat through cycling
Ribble's original Evo Pro bike was one of the first, sub-£1000 carbon bikes available on the market. The company claims to have kept the "elements that have made it one of our most popular bikes".
>>> Road bike groupsets: A complete buyer's guide (video)
It also states it has worked hard "on making it lighter, more comfortable and updating the geometry to meet the changing needs of cyclists".
In this, Ribble seems to be referring to the growing trend of Sportive riding in the UK, obviously foreseeing the bike being a popular, entry-level endurance bike.