Tech of the week: new Genesis bikes, revolutionary aero sensors and Movistar's new Blue look
This week it's new Genesis bikes, revolutionary aero sensors, brand new Aldi kit and Movistar's new look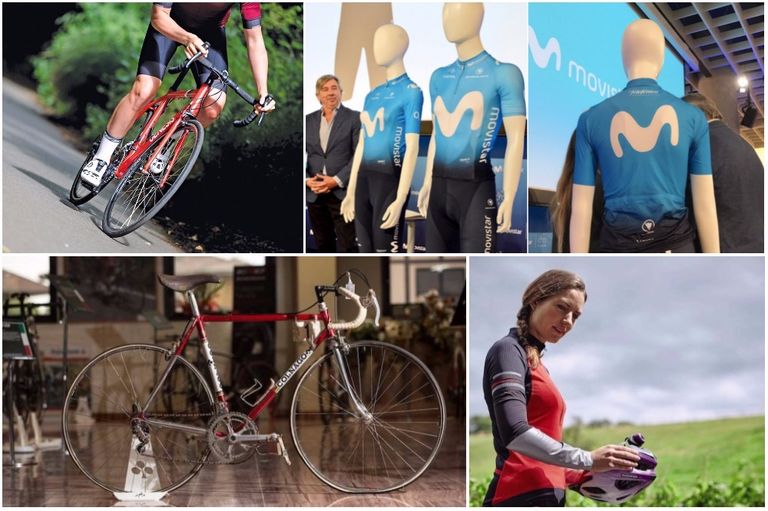 Brand new Genesis bikes
We went and caught up with Genesis to see what they had planned for 2018, and it's pretty exciting.
There are some design changes on a number of models, including a new carbon fork on the Genesis Equilibrium Disc, and 12mm thru-axles across the disc brake range.
Also interesting is the decision to drop the 30 moniker, leaving the top models coming with Shimano 105 and framesets available for those who want to spec anything higher.
New Aldi cycling kit
That's right, the surprisingly good yet brilliantly budget cycling kit that is Aldi's range is back and bigger than ever (except the price!).
As well as the brand's usual winter kit, this season it has also released a Merino line. In our books, Merino is the best wool for winter kit. It's super warm, excellent at wicking yet never smells, much to the mercy of your riding mates.
A revolutionary sensor for measuring your drag coefficient
The Notio Konect is a new sensor developed by Notio, a subsidiary of Argon 18, that can measure you drag coefficient.
Our own aerodynamic boffin Oliver Bridgewood is particular excited by it, because by measuring wind speed, humidity, air pressure, air density, temperature and cross referencing this with power, GPS and speed data, the Notio Konect can calculate your drag coefficient (CdA) in real time.
It can even display it to a Garmin head unit, so you can make changes on the fly.
Movistar looks blue for 2018 with new jersey
Movistar has revealed a new, blue jersey for the 2018 season (as well as fully fledged women's team).
Both the men's team and the new women's team will race in the new get up, which is still made Scottish brand Endura.
Colnago: an insider's look at the legendary brand
We took a deep dive look inside Colnago, visting the companies Italian headquarters and interviewing the Don himself about the history of his ground breaking bikes.
Be sure to check out the full story here.