Tech of the week: 2018 bike ranges from Cervélo, Cannondale and Trek, motors and a new Wahoo
This week, we've guided you through three major bike ranges, including every Cervélo, and had a run-down of some exciting new products from Spesh and Wahoo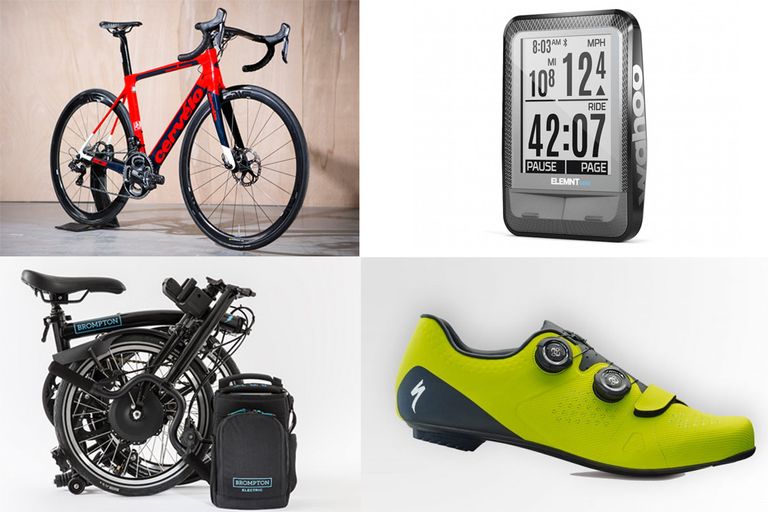 New Lapierre Aircode and the Cannondale SuperSix range explained
We've reported on our first ride of the new Lapierre Aircode this week, with improved aerodynamics and handling over the previous model. The Aircode is ridden by the FDJ pro team, and to victory in Stage Four of the Tour de France by Arnaud Démare in the stage that took out Mark Cavendish and Peter Sagan.
If you don't know your S from your R – not to mention your P and C – you'll be pleased that we've demystified Cervélo's bike ranges for you in an extensive post. We've even covered the T-series.
Another popular bike range getting the CW magnifying glass run over it is the Cannondale SuperSix Evo – all the way from the £8200 Black Inc to the £1800 105-equipped bike.
And we've also had a look at the 2018 Trek Emonda range, which Trek says is the lightest it's ever produced. It also boasts improved tyre clearance, so you can now fit 28mm tyres.
Finally, check out our guides to value road bikes, starting at just £260, and to sub-£1000 bikes.
Motors all round
Brompton has announced its first electric bike this week. With a front hub motor, it's designed with a separate, bagged battery pack to make it easier to carry. Of course, it still folds.
Or, as a 53 year old Italian amateur was this week alleged to have done, you could hide a motor in your frame. He left the scene hastily when officials tried to investigate – because, he said, he had to attend a wedding.
A hidden motor might also help you if you've signed up to Cyclflix. Stop pedalling and your Netflix stops working.
New products from Shimano, Specialized and Wahoo
We've had a run-down of the new Shimano Ultegra R8000 mechanical and R8050 Di2 groupsets this week. Inheriting its tech from Dura-Ace R9100, we've told you how it differs from its predecessor.
And already Shimano has started to trickle down the updated shifting to its next level 105 groupset, with the release of a new 105 front mech which uses the same design as the Dura-Ace R9100 and Ultegra R8000 groupsets.
If you're after a new pair of shoes, Specialized has redesigned its Torch line for men and women. Priced from £80 to £200, it uses Specialized's Body Geometry features for a performance fit. Staying with Spesh, we've had a look at Peter Sagan's S-Works Venge Vias too.
And Wahoo has introduced the Elemnt Mini computer. Priced at £79.99, it weighs just 31 grams, but still incorporates many of the features of Wahoo's larger, more expensive options.
Don't forget to watch our Tech of the Month video for August, with a super-light Cannondale frameset, the Canyon Aeroad CF SLX Disc, the Lezyne Enhanced Super GPS computer and Bont Riot+ shoes.
Finally, there's been the usual crop of deals too this week, including Sunday Trading bargains, helmets and our pick from Wiggle.