Tech of the week: Zipp wheels, pro bikes, Merida's new Reacto and much more
All the best tech from last week, including big news from Merida and Zipp as well as some great deals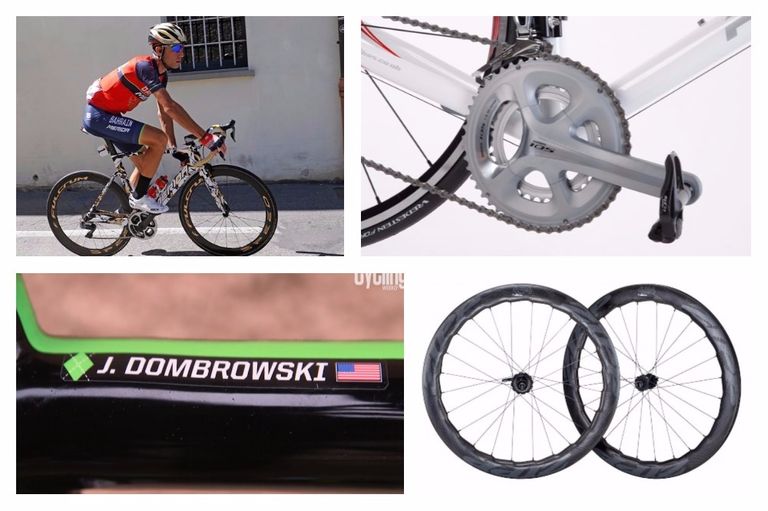 We're well and truly into the thick of the Giro d'Italia now, and that means some great opportunities to witness brand new bikes and all sorts of snazzy tech – and last week really delivered.
Here's what we've got:
Ok, so we had to do some investigating to working this one out properly, as it looks pretty similar to the old model, albeit some suitable changes. Oh, and the fact that Merida posted a not-so-sly Instagram post:
The changes are most notable at the front of the bike really, with a beefed up down tube and recessed fork. Oh, and there's no ignoring that magnificent paint job. Vincenzo Nibali is one lucky man.
New Zipp 454 NSW disc wheels and more
Merida wasn't the only brand debuting some new bling, and Zipp had something to say about a rather special pair of wheels.
These are its new 454 NSW disc brake wheels, which take the same design – albeit a few disc specific tweaks – as their whale inspired siblings. Without a traditional rim brake track, though, the Hyperfoil nodes can extend all the way to the outer rim, increasing something Zipp calls "aerobalance".
That's not all, either, and Zipp has been busy beavering away on a brand new wheelset. These are the 302 carbon clincher, and they're available in both rim brake and disc brake models.
Watch: Tech of the month for May 2017
Chain Reaction has been busy over the last week desperately trying to get rid of all its left over stock. Which is great because it means mega cheap deals for you and me. We hand picked the choicest ones.
Joe Dombrowski's Cannondale SuperSix Evo Hi-Mod
We got up close and personal with Cannondale–Drapac rider Joe Dombrowski's Cannondale SuperSix race bike, and it's mega.
Beautiful in Berserker green, it comes equipped with loads of the good stuff, including Mavic Cosmic Ultimate Wheels and Shimano Dura-Ace Di2.