Tech of the week: Wattbikes, wheelsuckers and wind blocking kit
This week we've had training aids, options to make your ride a bit easier and clothing for cooler weather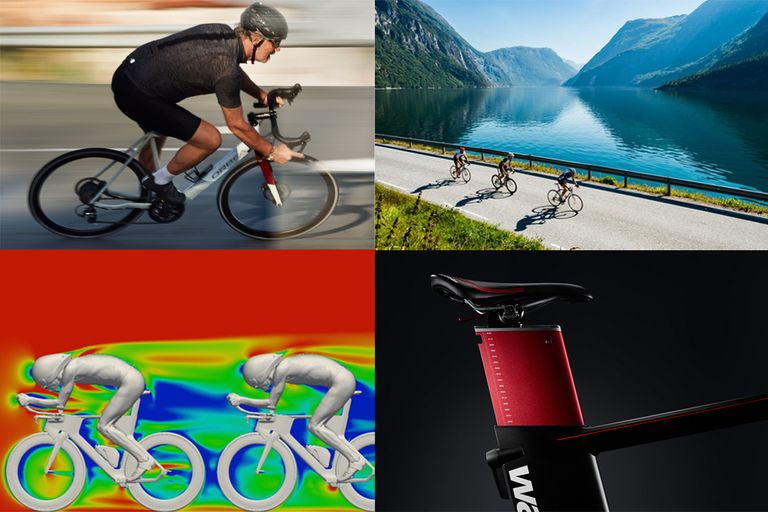 New trainers and power meters
Wattbike has launched a new trainer this week. Called the Atom, it's cheaper, lighter and quieter than the original Wattbike, but still keeps all the same functions and analysis. And Bkool has announced two new, quieter turbos as well as a system to support side to side movement of the bike as you train.
We've also had a closer look at the new Garmin Vector 3 pedal-based power meter and asked if the pros should be banned from using power meters.
And September's Tech of the Month video features the ultra-light Giro Prolight Techlace shoe, Lazer's aero Bullet helmet, the Wahoo Elemnt Mini computer and new Lapierre Aircode pro-level aero bike.
Drafting and motors
This week, we've looked at the differences between the new Ultegra and Dura-Ace groupsets. One is the greater range that Ultegra still offers – which riders on the Vuelta a Espana found useful on last Wednesday's 30 per cent gradients, swapping from Dura-Ace to Ultegra rear mechs so they could fit a larger cassette. You might also need lower gears for some of Mark Beaumont's favourite places around the world to ride a bike.
But if you fancy an easier ride, we've had a couple of options for you this week as well.
Swiss Side wheels has been calculating the benefits of being a wheelsucker. Sit 10cm behind and you'll save yourself over a third of the effort needed to overcome aerodynamic drag. And you can continue to get significant benefits right out to 20m off the back.
Or you could take to Orbea's new Gain e-bike. With the battery stashed in the down tube and a rear hub motor, it takes quite a close look to see that you're getting a push. Even the UCI might not notice – we've also reported the results of an investigation that questions the UCI's methods for detecting hidden motors.
Bikes and jackets
Gear-wise we've had run-throughs of Trek's and Specialized's bike ranges and Cannondale's CAAD12 options, telling you what the American superbrands have on offer this year.
While if your autumn wardrobe is in need of a lift, we've had a look at Mavic's 2018 range, Primal's cooler weather gear and Santini's Beta jackets, which go from a lightweight windblocker right through to its full-on cold and wet resistant winter offer.
And we've given you our favourite deals from Evans Cycles and the pick of the crop from the online retailers in Sunday Trading.