See the real McQuaid: Cycle Sport magazine May issue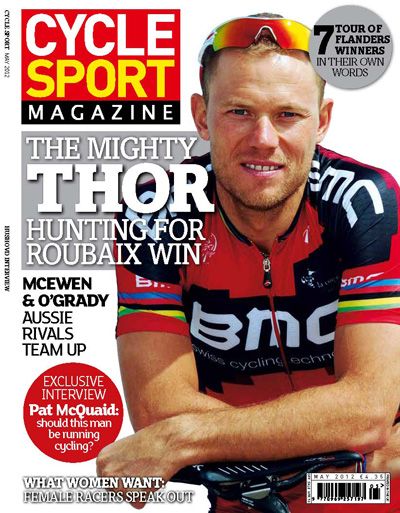 He has been painted as a bumbling fool, scorned for foot-in-mouth public pronouncements and argued with teams and race organisers. Since becoming UCI president in 2005, Pat McQuaid has also overseen the most controversial period in the history of the sport.
Cycle Sport asks who is Pat McQuaid and why is he the right man to be running our sport?
Lionel Birnie's compelling, comprehensive interview charts McQuaid's rise from a 10-child Dublin family through the rungs of cycling - racing, managing and the backroom - into a position of power. We ask him about the future of cycling, corruption, nepotism and internal politics at the UCI.
"It goes round in a self-serving circle. Rock the boat and you might end up overboard. Keep your head down and you may rise to the top," Birnie writes.
It draws out a man with an Orwellian streak and a governing body confused between black and white, application of rules and a good image.
Cycle Sport May also includes an interview with BMC star Thor Hushovd, uncovering his long fascination with Paris-Roubaix and bringing out the man behind the granite reputation.
There's interviews with Paris-Roubaix champion Johan Van Summeren, GreenEdge team-mates Robbie McEwen and Stuart O'Grady and Sky talent Davide Appollonio.
From Merckx to Cancellara, seven Tour of Flanders winners reveal their special memories and how victory changed their lives.
The top female riders also speak out about what needs to change in women's cycling.
There's the best cycling photography, witty opinions, Geraint Thomas's column and more. Cycle Sport May is out now, all for just £4.35.
Related links