Lusso NiteLife Thermal Knee Warmers review
Knee warmers are a good addition to every rider's cycling wardrobe. We test the Lusso NiteLife Thermal Knee Warmers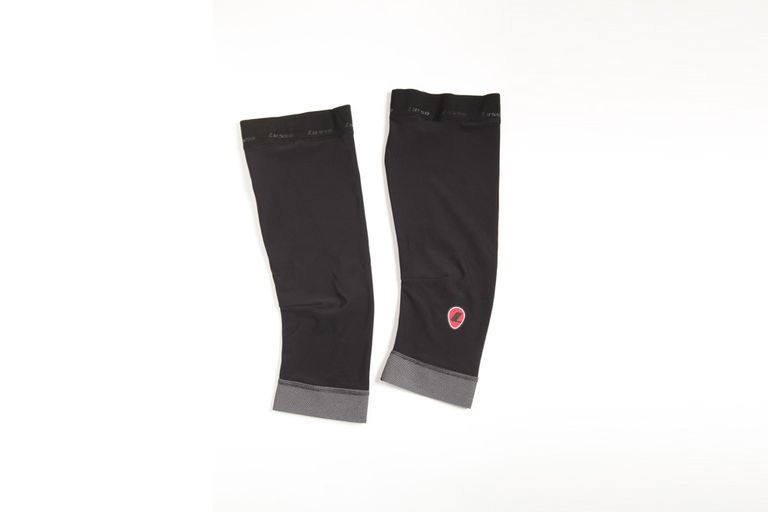 Good quality knee warmers, but if it is wet outside you'll want something that is water resistant.
For
+

Comfortable and nice fit

+

Warm
Lusso has been making cycling apparel since 1982 and, with its products being made in Manchester, will appeal to those with patriotic tendencies.
When it's that bit too cold for just shorts and too warm for full bib tights a good quality pair of knee warmers is a great option.
>>> Leg warmers and knee warmers: buyer's guide
This offering from Lusso has a Roubaix thermal lining - which is both comfortable and good at keeping your legs warm when the temperature starts to drop.
>>> How to dress for winter racing
Compared to most knee warmers the NiteLife's are quite long- the top comes high up the leg and the bottom finishes around mid calf- which is good for colder days, but you may want a greater distinction from full length leg warmers or bib tights.
>>> Seven tips to get your bike ready for winter (video)
The grippers at the top of the knee warmers prevent them from slipping down - which can be a problem with both knee and leg warmers- whilst the stretch cuff doesn't ride up, even after multiple hours in the saddle.
>>> Pro rider tips for winter cycling
The cuff is also reflective to improve visibility.
The NiteLifes are very comfortable. However, for days when it is raining you'll want a waterproof alternative.
For more information go to Lusso.