Altura merino base layer review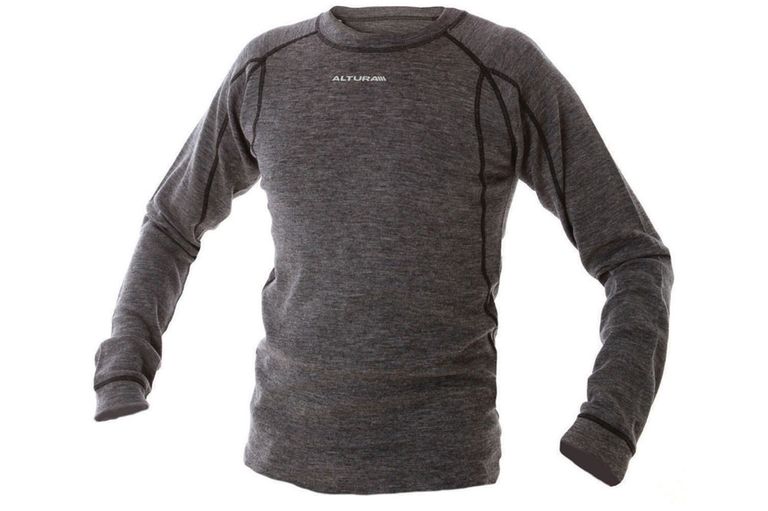 (Image credit: Cycling Weekly)
Cycling Weekly Verdict
The only downside is that, with a relatively loose fit, it tended to leave the collar area exposed to the elements. But at less than £40 for a long sleeve merino wool base layer, who's complaining?
You expect a merino wool base layer to be warm in winter, but with its particularly heavy-duty feel compared to other merino layers, Altura's offering must be one of the warmest out there.
We found it worked best when paired with a high-wicking outside layer, to avoid it clinging on to too much moisture, but the wonder of wool is that even if it does get a bit damp it doesn't get cold.
Equally it staves off any malodorous whiffs longer than artificial fabrics, although we discovered it to be machine wash-friendly on a cool cycle, too.