OTE Duo Bar review
An expensive way to stay fuelled, but is it worth it?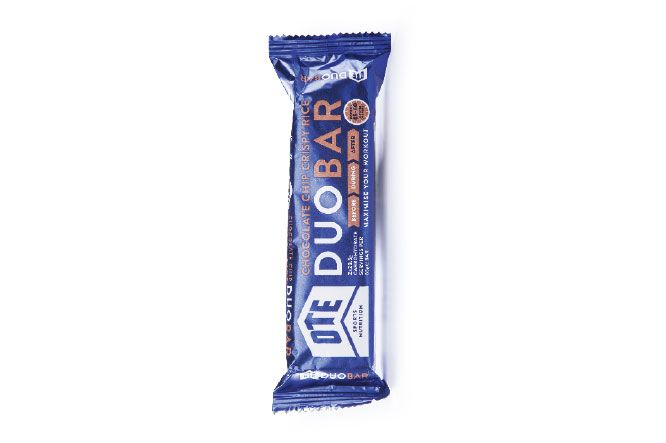 Taste & texture
It may resemble a large rice crispy cereal bar but OTE's Duo Bar is built for performance.
It comes in two flavours — vanilla and chocolate chip — which, although very tasty, do have a noticeable tang in comparison to usual vanilla and chocolate-flavoured bars and can be a little dry.
>>> Best cycling energy bars
Nutrition
The bar is split into two equal 32.5-gram halves, making it manageable to consume out on the bike if you don't fancy gnawing down a full 65-gram bar in one go. This results in two 21.5-gram servings of carbohydrates, making it much easier for your body to gradually consume and digest.
Practicality
The stand-out thing you notice is that this bar is very large in size compared to the others on test, but despite this it is thankfully just as light as its competitors.
However, another negative mark against the Duo bar is the price: averaging two pounds per bar when bought in a box of 24, it's one of the most expensive bars on test.