Etxeondo Estalki Jacket review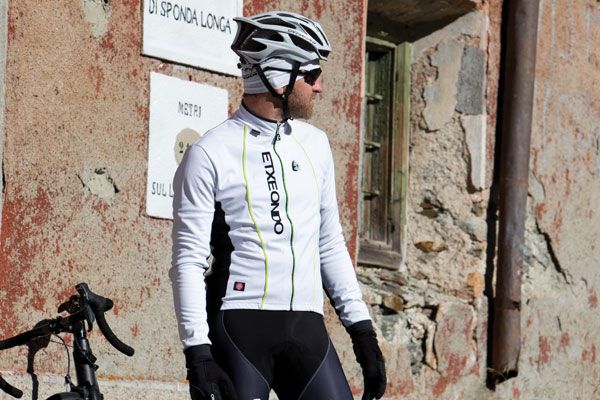 Given how tough the competition is at this end of the market, and how good some of the other options are is, this drops the Estalki a mark.
Almost everything about this jacket is perfect.
Fluorescent reflector strips front and back are not only 'on-trend' for this season, but timelessly practical; the honeycombed internal structure of the brushed fabric offers plenty of warmth without bulk; a high neck keeps drafts at bay without feeling restrictive and the fit is as good as anything we've tested before.
Sadly, it's let down by the single rear pocket. Who actually wants all their tools mixing with their food, wallet and any removed accessories?