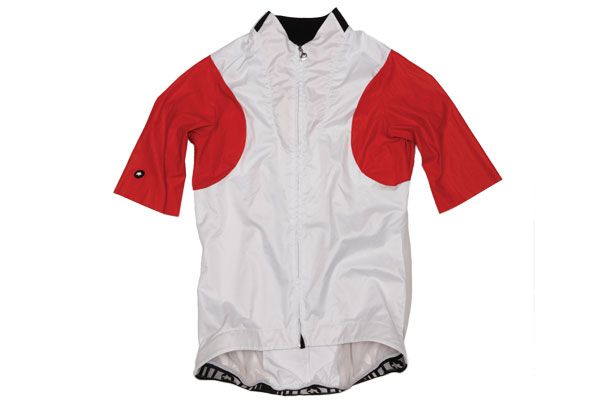 Cycling Weekly Verdict
It's a race cut, which means the fit is close, but be warned: if you are slightly damp, the arms have a tendency to stick to the skin, which makes it tricky to take off on the fly. A considered purchase; once you start using it, you'll realise how useful it is.
For
+

Great to keep in rain and chill off your chest
I've had this jersey since last season, but it's taken me a while to work out how and when to use it.
The warm and changeable weather of late brought the perfect chance, as it's ideal for when a rain cape is overkill.
The shower-proof layer takes up less room in my pockets than armwarmers and gilet, and is just perfect for popping on to keep the worst of the spray and corresponding chill off my chest and upper arms.