Etxeondo Brea Windstopper overshoes review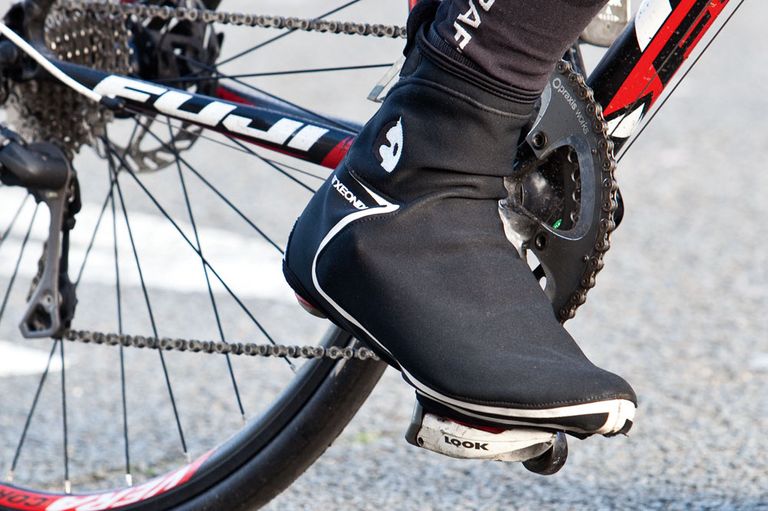 (Image credit: Cycling Weekly)
The neat thing about these is that the zip is positioned slightly off the ground, meaning that it doesn't suffer as much wear and tear from unclipping or walking around as some models.
Overshoes don't have a hard job in life; they just have to keep your feet warm and dry.
These ones do just that. A tad pricy, but lightweight, well made and well fitting, the Goretex Windstopper fabric deflects the cold air while letting out moisture, and the fleece lining adds a bit of insulation.
They'll brush off a light splashing from puddles too, but don't expect them to keep out a rainstorm for too long.