Xpedo XRFO8CT Thrust review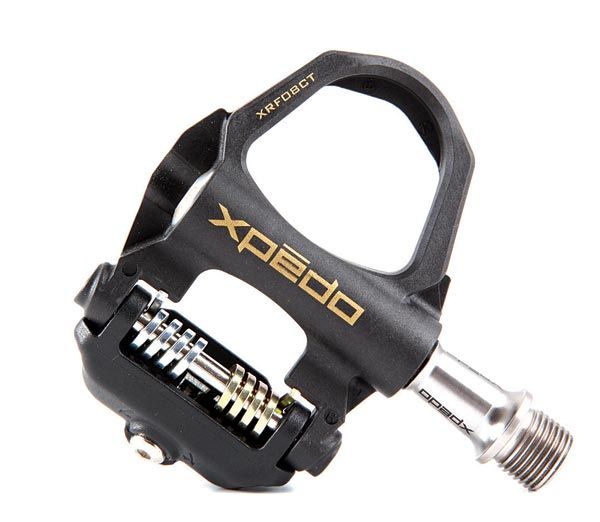 It's not the first time we've seen pedals let down by chasing every gram and using an axle that's just a bit too flimsy - correct that and Xpedo has a good product. I'd be more tempted to buy the chromoly version - 50 quid cheaper, plus only 40g heavier, and likely to be much stiffer. Contact: www.nemesisactive.com
For
+

Very lightweight

+

Positive cleat engagement
Xpedo claims its XRFO8CT Thrust pedals are 185g a pair, but our test set came in under - just 172g.
That's staggeringly light, nearly 10 per cent lighter than Look's top-end Keo Blades. However, there's a price to pay - not financially; they're not overpriced, given full carbon construction and titanium spindles - but they could do with being stiffer.
Granted, Xpedo stipulates a rider weight limit (85kg), suggesting potential issues with heavy loads, but at nearly 20kg under I could feel them flex. It can really only be the fault of the spindle - a shame as it's letting down an otherwise good pedal.
Cleat engagement and release felt positive and its 60mm-wide stainless steel plated body offers good cleat support with no lateral rocking detectable using either Xpedo's own or a compatible Look Keo cleat.