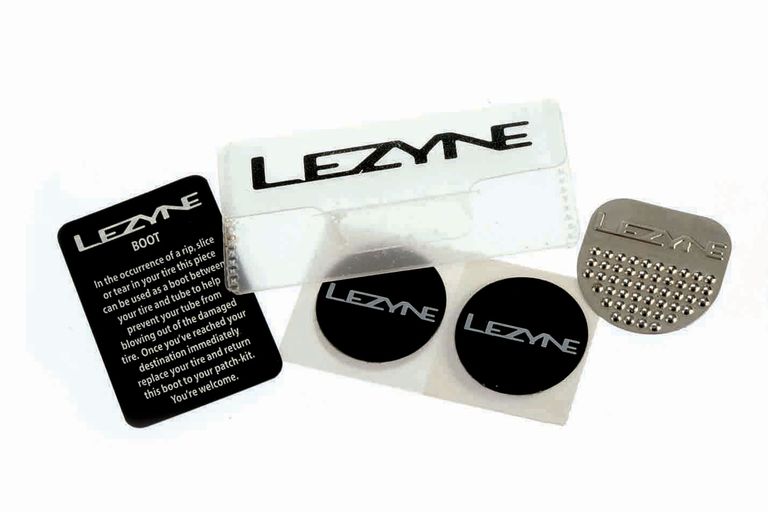 Good value, effective and stylish take on the humble puncture repair kit.
Reasons to buy
+

Works well

+

Looks nice

+

Costs little
Having had no punctures over the winter period using Vittoria Pave tyres, I was feeling a little smug. Famous last words, as I then blew it all with a rookie mistake. Running the tyres to within a smidgen of their life, I had the inevitable flat.
The Lezyne Smart kit is simple — rough up the punctured area and simply stick the self-adhesive, expandable patch over the top. No problems there. Coming with six 3M patches, a scuffer and an emergency tyre boot, you can't fault these patches, especially at £2.99.
So far, the repaired inner tube is still going strong weeks after the repair and they also kept an inflatable bed, er, inflated so they get the thumbs up here. A clear plastic pouch should keep the patches together and will take up no space at all in your saddlebag.