BMC Streetracer SR01 review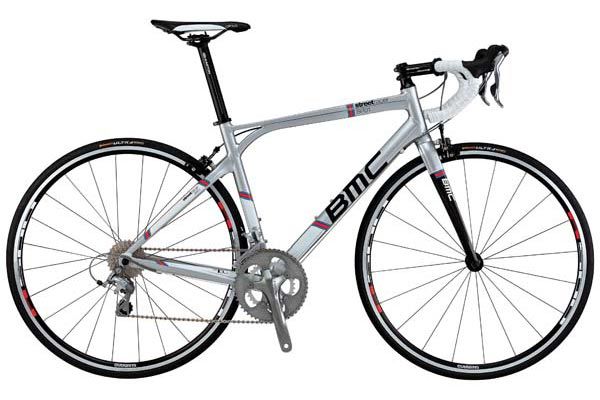 This bike will suit stronger, more aggressive riders, or wannabe sprint champions. In terms of spec, the Tiagra running gear is spot-on and the Easton finishing kit is classy. We'd like to have seen higher-spec wheels, as Shimano's R500s, while functional, are pretty basic.
Reasons to buy
+

Shimano Tiagra and Easton components

+

Direct ride feel
Reasons to avoid
-

Wheels are basic

-

Some may find the stiff ride uncomfortable
The Streetracer's distinctive frame design derives directly from BMC's range-topping carbon race bikes. It has a very compact frame, with only a 48cm seat tube on the 54cm frame size, which, thanks to the triple-triangle set-up, results in a very tight back-end.
There are lots of complex tube shapes, which makes the Streetracer stand out from this crowd. The ride stands apart from the others too, being the stiffest by far - unforgiving at the rear, for the reasons discussed, while the straight-bladed carbon fork does little to soften the ride feel up front.
The pay-off is pace and acceleration, being as nimble and spry as a deer. You can jump around and change direction with explosive movements; it follows your every move with pinpoint accuracy.
But that won't be everyone's idea of fun.