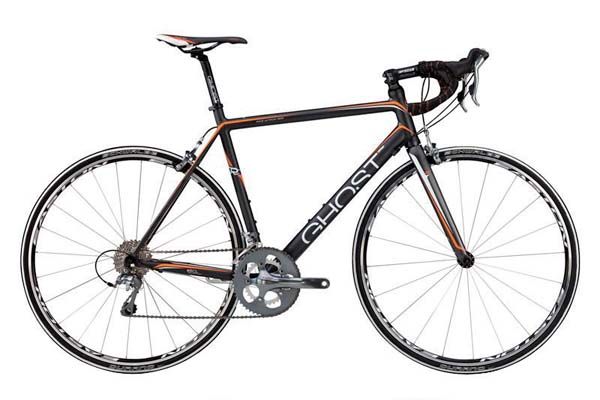 Cycling Weekly Verdict
The Race 4900 was one of the more comfortable bikes from our selection, less jarring over the rougher surfaces - thanks in part to the wheel and tyre choice, but it's also got some pencil-thin seatstays, which goes to show an alloy bike is not categorically harsh. That said, the frame felt stiff and direct when laying down power or during rapid direction changes, which means, credit where credit's due, Ghost has found a really good balance not often achieved in bikes of this value.
Reasons to buy
+

Sensible Shimano Tiagra spec

+

Easton wheels

+

Comfortable ride
Ghost is among a handful of brands vying to establish a stronghold in the UK following success elsewhere in Europe. That usually means one thing above all else - aggressive pricing.
On paper, it's gone about the Race 4900 the right way. A quality butted alloy frame with a carbon fork at the heart, but rather than trying to shoehorn in 105 spec here and there, supplementing cheaper parts, it's stuck to Tiagra spec throughout.
That's left money in the kitty for a quality set of Easton wheels, with decent Schwalbe Durano tyres, plus FSA finishing kit. It even has colour-matched bar tape! It's a sound approach.