Fizik Kurve Chameleon review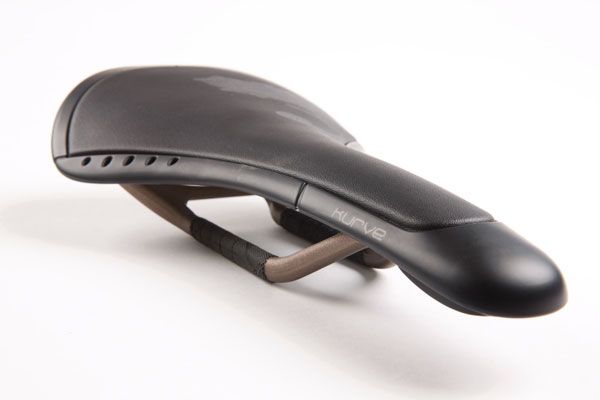 There are lighter - and there are cheaper - but true comfort is priceless.
Since riding a shade over 100km on a pre-production Kurve saddle at last year's launch event, we've had time to get a full season's worth of chamois time atop a production model of the Kurve Chameleon.
All three Kurve models share the ReFlex construction that consists of a base of varying carbon layers and resin thicknesses to allow for different degrees of support or flex at key points.
Further to this, a 'chip' at the forward rail fixing can be swapped to add or release tension to the upper.
This base is surrounded by a very soft and flexible rubberised material and this, in my experience, is what has made the most difference in terms of comfort.
The hard edges that dug into the thigh are gone and despite plenty of miles, I've experienced no creaks or sagging.