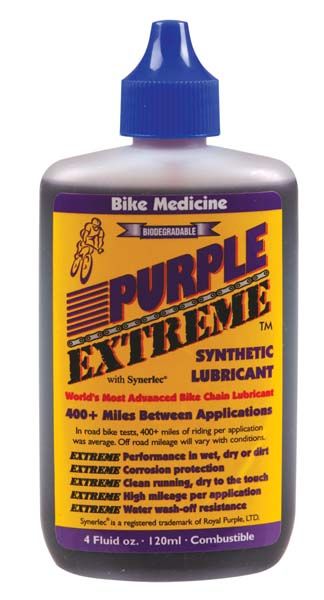 This is a great winter lube. Contact: www.fine-adc.com
Reasons to buy
+

Doesn't attract dirt

+

Great winter lube
Developed in the mining and oil industry for use in salt water environments, it's little surprise that Purple Extreme turned out to be fantastically tenacious, even against the few early grit days we've had.
The manufacturer claims super-high film strength, but the beauty for us is the lack of adhered grit.
It takes a good degreaser to break down (a good sign) but as the chain remained clean of particles, it was less frequently required.