Rubena Syrinx Racing Pro tyre review
Czech manufacturer Rubena offers the training tyre Syrinx, which performes well on all fronts ...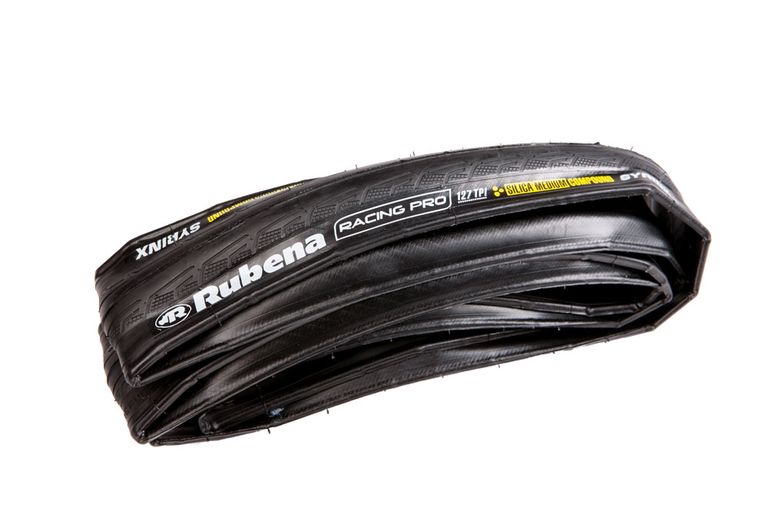 We're really impressed with the balance that Rubena has struck and feel that both the RRP and the wear rate are a small price to pay for such a superb all-round tyre.
For
+

High Grip

+

Great wet and dry performance

+

Great puncture protection
The Syrinx, from Czech manufacturer Rubena, is pitched as a training tyre so we've been pleasantly surprised by its wet and dry performance and excellent rolling resistance.
The tyres have a claimed weight of 470g for the pair, which is definitely on the heavy side, but consequently puncture resistance is very good and even after nearly 1,000 miles there are no noticeable cuts in the tyre — rare for miles accumulated in the Surrey Hills.
The medium silica compound is starting to show signs of wear, particularly on the rear, but this will always be the trade-off for the astonishing grip these tyres provide.