KTM to launch a new team in the UK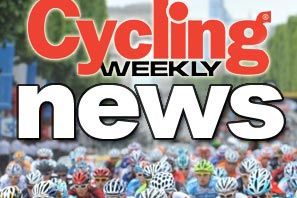 In 2014 the UK will have another UCI Continental-ranked team, as Austrian bike company KTM have announced they will be backing a new UK-based squad.
KTM already back racing teams in a number of European countries, including the French Bretagne Séché Environnement team
The new British team intends to compete in a full international UCI calendar of racing in Europe and in Asia, as well as gaining a berth on the domestic Elite Road Series, which replaces the Premier Calendar in 2014.
The team's principal goals in the 2014 season are to gain selection for the Tour of Britain and the Ride London Classic.
Team KTM join fellow British team NFTO, who also aim to enter the Continental ranks next season, giving the UK eight teams in the category should the six existing teams this season continue next year.
Tristan Mayor of FLI Distribution, who distribute KTM bikes in the UK, believes that the backing of the Austrian firm will benefit the team on an international scale.
"It gives us scope to compete both at home and abroad and take full advantage of a UCI Continental licence," he said. "The international flavour of the team's prospective race calendar has been a real draw for our riders."
Team KTM will hope to develop new talent as well as giving new opportunities to experienced riders.
There are also a limited number of self-funded spots available on the team for riders wishing to enter the internal KTM development program.
This includes accommodation, equipment, coaching and access to experience in UCI races.
Riders wishing to apply for this should email Team KTM for more information.
Thank you for reading 20 articles this month* Join now for unlimited access
Enjoy your first month for just £1 / $1 / €1
*Read 5 free articles per month without a subscription
Join now for unlimited access
Try first month for just £1 / $1 / €1