Best cycling computers 2022: GPS units for routing and training
We round up the best cycling computers on the market to enrich your ride by keeping a record of where you have been, when and how fast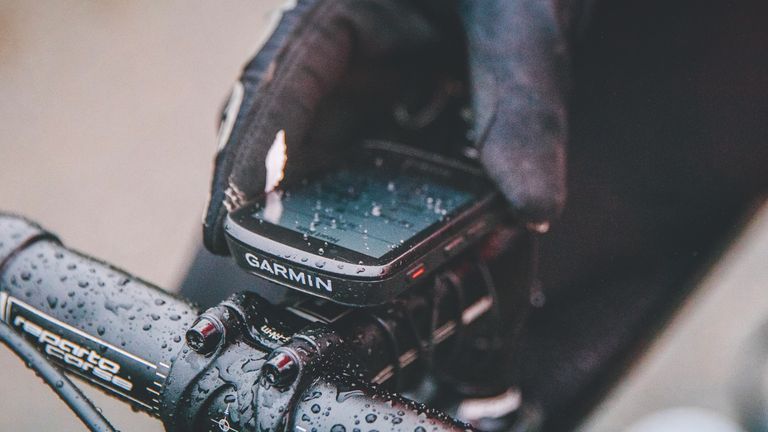 (Image credit: Future)
The best cycling computers can give you a lot of data to track your ride and your performance and improve your cycling.
It's rare to see a cyclist riding without a cycle computer on their handlebars these days. However, all units are not created equal – so what should you look for in a cycling computer?
At their lowest, bike computers start from around the cost of a takeaway pizza, but they can cost up to half the price of a decent bike. As you might expect, the available features increase dramatically the more you spend.
Synonymous with the Garmin Edge bike computer range, the best cycling computers will give you all the data you require on a ride, GPS navigation and many offer a high level of riding data.
While there is merit in choosing one of the best smartwatches for cycling, which will give you many metrics, having a specific cycle computer will make it much easier to see while on the move. There's also the option to log your rides using a smartphone app like Strava, with the best smartphone apps offering much of the functionality of a basic computer.
If you just want to know how far you rode and how fast, a basic cycle computer may be all you need. It will be smaller, lighter and usually have a longer battery life than a pricier option. You may even find that a wireless cadence cycling computer will meet all your needs at an affordable price point.
Mapping and navigation functionality usually means you will need a larger and more expensive cycle computer, with a much more sophisticated display. Those interested in data like heart rate, cadence and power will need connectivity to peripheral sensor devices.
Gone are the days of cables and wires. Even for the more modestly priced GPS for cycling, units will have wireless capabilities as standard. Most wireless cycling computers will use Bluetooth Smart as well as ANT+ to connect to external devices for a complete connected cycle experience.
Best cycling computers
Image 1 of 2
Image 1 of 2
Image 2 of 2
All-singing, all-dancing model that's best at everything
Specifications
Dimensions: 58mm x 114mm x 19mm
Touchscreen: Yes
Colour display: Yes
Display size: 3.5in (88.9mm)
Weight: 124g
Battery life: 24 hours
Compatability/ features : Power, dynamic performance monitoring, sync training plans, lights, Live tracking, bike alarm, + many many more
Reasons to buy
+
Slick setup
+
Good touchscreen
+
Impressive battery life
+
Wealth of features and capabilities
Reasons to avoid
-
Not a cheap package
-
Takes up a lot of bar real estate
-
Heavier than other options
The range-topping Edge 1030 Plus extends Garmin's top model's capability off-road. It's the biggest device Garmin makes, but with its black bezel and grey case it is in line appearance-wise with the rest of the Garmin range.
In terms of navigation, Garmin is one of the best in the field. Increased mapping capability is the biggest update on this cycle computer, with detailed maps of your home region coming as standard.
This wireless bike computer features far-improved navigation which includes turn-by-turn directions even off-road, clearer mapping and a much improved touchscreen that allows you to pinch and zoom the map, just like on a mobile phone, making it possibly the best cycling sat nav out there.
Unusually, setup is one of the highlights and this update also takes its cues from mobile phone tech: via Intelligent Activity Profiles, the 1030 Plus ports across the activity data from your previous Edge 830 or 1030, so no more having to program data fields and no need to ride the bike to make sure it all works properly.
It's exactly like setting up a new iPhone, with the whole process taking less than three minutes rather than half an hour. If you didn't have another Garmin unit, it will use data from Garmin Connect. We thought this was the best update from Garmin for quite a while.
Other than its incredible user friendliness, the Gamin Edge 1030 Plus is overflowing with features and capabilities, from messaging and safety features, road and off-road navigation and even syncing training plans and receiving nutrition and hydration alerts.
It's an incredibly smart cycle computer, like having a mini coach on your bars every ride, but you do have to pay for the privilege.
Read our full review for more detail on the functionality set of the Garmin Edge 1030 Plus.
Image 1 of 2
Image 1 of 2
Image 2 of 2
Best cycling computer to rival the Garmin Edge 520
Specifications
Dimensions: 3.05" x 1.86" x .84"
Touchscreen : No
Colour display : Yes
Display size: 2.2 in
Weight : 2.4oz / 68.38 g (Claimed)
Battery life: 15 Hours (claimed)
Compatibility / features: Power, GPS Navigation, Call/ text/ email, 15 county maps, SoS, Workouts, + more
Reasons to buy
+
Costs less than a Garmin 520
+
Aerodynamic design
+
Good battery life
+
Data easy to read on screen
+
Comes with 15 country maps
+
Strava Live enabled
+
Significant features & compatibility
Reasons to avoid
-
You can't see the LEDs in sunlight
-
Requires a smartphone
We are big fans of Wahoo's cycle computers for their ease of setup and bombproof software. According to Wahoo, the Elemnt Bolt's sculpted case and out in front mount cut through the air with 50-percent less resistance than other cycle computers, an added bonus if marginal gains are your thing.
The data screens on this wireless bike computer are all set up via a smartphone, so while it's unlikely these days to not own one, it's worth bearing in mind if you don't. Assuming you have one, the Wahoo app is very good and on test we found it to be really user friendly, making the Elemnt Bolt a really easy cycle computer to set up and get going with. You can also use your phone to change set-up and displayed data later on.
The readability of the cycling sat nav mapping left a little to be desired due to the black and white screen, although an upgrade since testing means that this is now colour. If the mapping function is more your thing, then the Wahoo Elemnt Roam might be more up your street as it really is a great navigation computer.
The Wahoo Elemnt Bolt is packed full of features and functionality, and we think it's a great rival for attention to the Garmin Edge 520, with more mapping areas and a host of smart cycle features, but not quite the same detailed colour screen or graphics.
Read our full review of the Wahoo Elemnt Bolt here.
Image 1 of 2
Image 1 of 2
Image 2 of 2
Best cycling computer with large screen and vast functionality
Specifications
Dimensions : 58 x 114 x 19 mm
Touchscreen: Yes
Colour display : Yes
Display size: 58 x 114 x 19 mm; 88.9 mm diagonal
Weight: 123 g
Battery life : up to 20 hours (Claimed, not using all features)
Compatibility / features: Power, dynamic performance monitoring, sync training plans, lights, Live tracking, bike alarm, + many many more
Reasons to buy
+
Screen size
+
Vast functionality and features
+
Multiple compatibilities
Reasons to avoid
-
Overall unit size
-
No touch and pinch screen zoom feature
-
Now retired by Garmin
You name it and the wireless cycling computer that is the Edge 1030 has it, offering everything from comprehensive cycling sat nav mapping, to data analysis, all the way through to the ability to see communicate with electronic groupsets and even other Garmin Edge 1030 devices.
While this cycle computer does perform better than the Edge 820, the touchscreen pinch and zoom Garmin navigation feature is solely reserved for the Garmin Edge 1030 Plus version, meaning that this GPS for cycling computer requires you to navigate + and - buttons on the screen, a feature that takes some getting used to after using any regular smartphone.
The wealth of features, functions and compatibility makes the Edge 1030 an excellent cycling computer, and all but the same as the Garmin Edge1030 Plus, acting as a really smart cycle coach and spewing out significant data from its analysis before, during and after your ride.
Ultimately, unless you need all these features and/or need a mahoosive screen with which to see it, it's probably suited best to those who race, and the rest of us are better served with a less pricey cycling computer such as a Wahoo or a Garmin Edge a bit lower down the ranks.
The Edge 1030 is now retired from the ranks of Garmin's units but some retailers still have stock, meaning that you may find it at a good discount to list price, saving a significant amount on an Edge 1030 Plus if you're prepared to compromise on having the latest functionality.
Read our full review of the Garmin Edge 1030 here.
Image 1 of 2
Image 1 of 2
Image 2 of 2
Best cycling computer for significant data for a mid range price point
Specifications
Dimensions : 1.9" x 3.2" x 0.8" (50 x 82 x 20 mm)
Touchscreen: No
Colour display: Yes
Display size: 2.6"
Weight : 75.8 g
Battery life: Up to 20 hours (claimed)
Compatibility / features: Power, sync training plans, lights, Live tracking, bike alarm, + more
Reasons to buy
+
Intuitive to use
+
Access to as much data as you could ever need
+
Customisable thanks to Connect IQ
Reasons to avoid
-
Size/tactility of buttons
-
Lack of in-depth navigational features
Anyone wanting to join the data squad with a Garmin, but struggling to justify the expense of the high end versions will be pleased to know that the Edge 530 now mirrors the Garmin Edge 830, but without the added expense of the touchscreen, which for some, including our reviewer, is no bad thing.
The buttons and system set up aren't quite as good as the Wahoo Elemnt Bolt, but considering it packs all the performance of the larger Edge 830 and most of the Edge 1030 it's a highly desirable cycling computer.
For size and functionality it's hard to find anything on the market that's quite as good.
Read our full review of the Garmin Edge 530 here.
Image 1 of 2
Image 1 of 2
Image 2 of 2
Best Garmin cycling computer for on the move re-routing.
Specifications
Dimension : 1.9" x 3.2" x 0.8" (50 mm x 82 mm x 20 mm)
Touchscreen: Yes
Colour display: Yes
Display size : 2.6"
Weight: 79.1 g (claimed)
Battery life: Up to 20 hours GPS training mode (claimed)
Compatibility/ features: Power, dynamic performance monitoring, sync training plans, lights, Live tracking, bike alarm, + many more
Reasons to buy
+
Touchscreen works well
+
Useful size
+
Good touchscreen
Reasons to avoid
-
Software still isn't faultless
We absolutely loved using the Garmin Edge 830 and were impressed by its design and excellent touchscreen. For those reasons, we added it to the Cycling Weekly's Editor's Choice Awards.
At first glance, it's tricky to tell the difference between the Edge 530 and Edge 830, both taking a similar sized profile and display screens. The biggest deals functionality-wise are that the Garmin Edge 830 gains a touchscreen and you're also able to amend and create a route directly on the unit, while you'll need to sync with your phone or computer with the Edge 530.
With a significant amount of data, capabilities and compatibility, you have a whole suite of analysis at your fingertips, which will probably be more than most bike riders ever need. But if you're the kind of rider who likes to change things up on the fly, it's hard to beat.
Our full review of the Garmin Edge 830 will tell you more.
Image 1 of 2
Image 1 of 2
Image 2 of 2
Best Garmin Edge computer on a budget
Specifications
Dimensions : 4.1 x 6.3 x 1.6 cm
Touchscreen : No
Colour display: No
Display size : 27.0 x 36.0 mm; 1.8" diag (45 mm)
Weight: 33 g
Battery life: Up to 12 hours (claimed)
Compatibility/ features: Power, lights, live track, GPS, navigation, text messages
Reasons to buy
+
Small size looks great on the front of a bike
+
Crisp, easy-to-read screen
+
Controlled by buttons, not touchscreen
+
Top-end features
We know that this buyer's guide is looking very much like a best Garmin cycling computer guide, but it just goes to show the brand's domination in the field, with the Garmin Edge 130 Plus no exception, having gained a Cycling Weekly Editor's Choice Award.
The Edge 130 Plus is stripped back and simple, yet a very capable cycling computer. Using buttons instead of a touchscreen, it's easy to set up and changing data fields is a breeze to do, even on the fly.
It can pair with ANT+ and Bluetooth accessories like heart rate monitors, cadence sensors and power meters. It is a device that would suit those who want to push their performance, chase Strava Live segments and train, but who don't need the top-end features offered at higher prices.
Read our full review of the Garmin Edge 130 Plus here.
Image 1 of 1
Image 1 of 1
Best cycling computer for switching from trail adventures to road racing
Specifications
Dimensions : 3.5"x2.3"x0.7" (89mmx54.4mmx17.8mm)
Touch screen: No
Colour display: Yes
Display size: 2.7" (68.6mm
Weight : 93.5g
Battery life: Up to 17hrs (Claimed)
Compatibility/ features: Integrates with smartphone app for turn-by-turn navigation, Bluetooth communication for text/call alerts, speed/distance/time/elevation, structured training
Reasons to buy
+
Cheaper than its rivals
+
Stylish and easy to use
+
Route-planning is intuitive.
+
Great for off road adventures
+
Data features
Reasons to avoid
-
Can be tricky to reroute on longer routes.
-
Battery life shorter than rivals
The Wahoo Elemnt Roam brings what we know and love from the Elemnt Bolt in a slightly larger format. Function and compatibility wise the Roam covers all the basics as well as phone communication alerts, live tracking, and structured training, to name but a few.
It's the best rival for the more pricey Garmin Edge 830, but doesn't get a touchscreen, which is actually a benefit for some riders who ride in wet weather and find this feature far from ideal. The three main control buttons are well sited too, at the bottom of the unit's face; they're large and easier to use than the small side-mounted buttons of many cycling GPSs.
The battery isn't as long lasting as some of the other computers' claimed times, but it's a handful of extra hours over the Bolt.
Read our full review of the Wahoo Elemnt Roam here.
Best for smartphone-like experience
Specifications
Dimensions : 2.4" x 0.76" x 4.0" (60.8mm x 19.3mm x 100.6mm)
Touch screen: Yes
Colour display: Yes
Display size: 3.2" (81.3mm)
Weight : 131g
Battery life: Up to 12hrs (Claimed)
Compatibility/ features: Android OS, maps, Bluetooth/ANT+/WiFi/GSM
Reasons to buy
+
High screen resolution
+
Android-based functionality
+
Multi-touch display
+
Solid mount system
Reasons to avoid
-
Battery life isn't great
-
No dust cover for the charge port
Now owned by SRAM, Hammerhead makes the Karoo 2, which works a bit differently from other cycling computers, with the ease of use and responsiveness of a smartphone that other cycling computers can't match.
That starts off with an Android operating system rather than something proprietary and Hammerhead releases regular updates to its software, so it's likely to be futureproof. It's also more fully integrated with your smartphone.
The touchscreen is also much more smartphone-like. It's super-responsive and you can pinch to zoom and, like a smartphone, navigate quickly between screens via shortcuts. The Karoo 2 is also quick to charge via its USB C port.
You can read our full review of the Hammerhead Karoo 2 here.
Image 1 of 2
Image 1 of 2
Image 2 of 2
Best cycling computer for simplicity
Specifications
Dimensions: 93.5 X 54 X 36mm
Touchscreen: No
Colour display: No
Display size: Not specified
Weight: 24g
Battery life: Aprox 1 yr (based on one hour a day use)
Compatibility/ features : Tracks distance, speed, elevation, pace indicator and time
Reasons to buy
+
Well set out and easy to read screen
+
Simple to use
+
Visually attractive
Reasons to avoid
-
No ability to export data from the unit
-
No GPS tracking
-
Limited functionality
Tested alongside a Garmin Edge 530 , the Cateye Quick mirrored the more powerful unit digit for digit in terms of speed and distance accuracy. Not bad for such a simple and relatively, in the scheme of things, cheap unit.
It's also easy to read at speed and the out-front position puts it neatly in the field of view. And as with all of Cateye's simple computers, the battery life is measured in years rather than hours.
With the delightful simplicity, you do limit functionality. There isn't any compatibility beyond the wireless speed transmitter and you won't get a record of where you've been as there's no GPS chip on board. But if you are looking for a neat and simple cycling computer and don't need connected features, the Cateye Quick is accurate, reliable, and best of all looks really cool.
Image 1 of 1
Image 1 of 1
A cycling computer packed with features for a reasonable price
Specifications
Dimensions : 9.4 x 9.4 x 4.57 cm
Touchscreen: No
Colour display: No
Display size : 2.3" /5.8cm
Weight : 227g
Battery life: 35-hours (claimed) 12-14hrs riding (tested)
Compatibility / features : Power, GPS Navigation, text alert,
Reasons to buy
+
Great value
+
Easy to set up and use
+
Looks good
+
Battery life is impressive
Reasons to avoid
-
Button placement is awkward to use
-
Navigation by breadcrumb trail only
The Bryton Rider 420 is one of the brand's more budget-friendly options. The fully-featured head unit supports every sensor under the sun and provides advanced data metrics like normalized power and TSS.
While it doesn't have a colour screen, it can offer turn-by-turn directions, though without a base map you are just following a black line on a blank screen. Device setup can be done on the device itself, or through the companion app, which isn't totally intuitive but still works pretty well. Best of all, with a 35-hour battery life, it will outlast most other computers on the market.
With around 77 available data fields, it's comparable to the Garmin Edge 130 or the Wahoo Elemnt Bolt, but it isn't exactly a fair fight as for the price saving you do lose maps and user friendliness, but if you're on a tight budget, it's a fair price for a functional unit.
You can read more in our full review of the Bryton Rider 420.
Buyer's guide to the best cycling computers
What features can I expect from an entry level non-GPS cycling computer?
The most basic cycle computers are generally available from about the cost of a takeout lunch, (or even cheaper if you do a bit of shopping around). Of course, for this sort of money your computer isn't going to be packed full of functionality.
The very cheapest bike computers will measure the basics such as your speed and cadence (and from these calculate things like your average speed and average cadence), taking these figures from speed and cadence sensors located on the bike frame, to which they are connected using wires.
Pay a little bit more, and you can upgrade to a wireless cycling computer, which will connect to your speed and cadence sensors without the need for having unsightly wires running all over your frame. These sorts of computers are probably the best option if you're on a budget and aren't worried about uploading your rides to Strava or doing any serious, structured training.
In general, just less than a triple figure price tag will give you even more choice cycling computer-wise, and they will begin to offer more functionality, although in general, unless you get one of a deal, it's unlikely that these models will go quite as far as being a true GPS enabled unit.
In general, you've got two different types of bike computers that are considered entry level price range wise. First off you've got units that are similar to cheaper models, but offer a little more functionality, such as the ability to connect with a heart rate strap using Bluetooth or ANT+, which will allow you to do more serious training and to calculate the calories that you've burned.
The other option is a so-called "smart" cycling computer. These computers not only connect with bike sensors using Bluetooth, but can also connect with your smartphone to piggyback its GPS function. This means that you can use them as GPS computers, tracking your ride to upload it to Strava when you get home. Just make sure your phone is fully charged when you leave the house.
What features can I expect from entry level GPS cycling computers?
An entry-level GPS unit will be great for getting you going with tracking your rides, and possibly other features. You can often find bundle deals with a heart rate monitor and/or cadence sensor, which might push the price up slightly, but work out more cost effective than buying items separately.
At this price point, manufacturers prioritize ease of use, small size and low weight – usually well below 3.5oz/ 100g.
The GPS unit will typically track your ride statistics such as distance, time, speed and lap times but will not provide navigation. Most units will pause automatically when you stop moving and resume when you restart and provide ANT+ connectivity for external sensors.
Ride data is typically displayed in two or three rows on a black and white screen. There may be the option to specify which data items and how many rows are displayed, but one of the selling points of these devices is that you turn them on and start cycling without needing to delve into complex configuration options, so personalization tends not to be a priority.
The GPS may also allow you to set alerts when you have reached a target value such as having ridden for a pre-specified time. You can get virtual competitor functions, so that you can see how well you are doing compared to previous rides of the same route.
You may even find that you are able to save, download and sync the data with some of the best cycling apps or the brand's own online platform, so you are able to keep a log of rides and times and keep a record of your cycling achievements and performance.
What features will I find on a mid-range GPS cycling computer?
Spend a bit more and you will start to get additional functionality in your GPS. Mid-level units can often come bundled in with a heart rate monitor or cadence sensor, but will also have a high level of compatibility, so will be capable of displaying and tracking data from existing hardware you have, including any power data.
A mid-range unit will usually be larger with a larger screen which can display more data, often in colour. Data storage capacity will probably also increase. The unit may be controlled by buttons or a touchscreen, and many mid-range units add mapping and navigation functionality. Some will have base maps preinstalled, or that can be downloaded while others may only support breadcrumb trails.
Because of the way in which GPS satellite triangulation works, altitude data calculated from GPS is less accurate than positional data. Thus higher-spec units will often add a barometric altimeter to increase recording accuracy for height and rate of ascent.
Many mid-range units now include Bluetooth synchronisation to a smartphone, meaning your computer will show you calls and texts on screen, and other data from the phone, such as weather alerts. Some computers send data back to the phone, so it can transmit ride progress data to the internet, where people you allow can view it, and let you upload your rides without the need for a USB cable.
What features can I expect to find on a high-end GPS bike computer?
The arms race in high-end cycle computers continues and manufacturers seem to be announcing new top of the range features every few months. These products come in at almost have the price of a decent road bike or more, weigh up to 7oz/ 200g and may come packaged with a heart rate monitor strap and a cadence sensor.
At this price point, you should expect a colour touchscreen, mapping, turn-by-turn navigation, and advanced training features and integration. This may include WiFi connectivity for data transfer, route suggestions, and the ability to share a route with your ride companions. It's kind of like a phone, to be honest.
These higher-end computers are likely to have integration with other devices and applications. Most will connect to electronic drivetrains, show Strava Live Segments and allow for workouts to be synced directly from third-party apps like TrainingPeaks or Today's Plan.
There was a time when battery life was an issue on these computers with their large screens, but now you can expect about 20-hours of run time. These higher-end units will all have access to multiple positional satellite constellations like the Russian GLONASS, Chinese BeiDou, and the EU's Galileo network.
How can I use a bike computer to analyse my ride data?
Even basic cycling GPS units allow you to download data post-ride to the manufacturer's ride recording site and phone app. These apps support ride analysis, training plans and social interaction, although the quality of the functionality and user interface varies. But you can then upload your data to Strava, Training Peaks or other third party sites if the manufacturer's site falls short.
Analysis options will be richer, of course, if you have used peripheral devices such as a cadence sensor to capture extra data.
What are the best alternatives to cycling computers?
If you don't want to buy a cycling-specific GPS, other options are available. Modern smartphones will have a GPS chip built into them. This may not be as precise as the chip in a dedicated cycling GPS but should still allow you to track your position with reasonable accuracy. You can download free activity tracking apps from the Apple Store or Google Play to log your rides. There are many of these such as MapMyRide and Endomondo, although the most popular of the lot is Strava.
You can either put your phone in a pocket or buy a phone mount that attaches to your bars or stem, like a Quadlock or Rokform phone mount. Both are good examples of how to mount your phone on the handlebars safely.
If you use your phone beware of water, as most are not water-resistant. Battery life may be an issue too, especially if you want to use your phone's display to see your data while you ride.
If you are going to carry your phone, another option is to use its GPS capability to collect ride data, which is transmitted via Bluetooth to a bar-mounted display unit.
This allows you to keep your phone out of the way and turn off the screen whilst still being able to see ride statistics. Display units will usually also show data collected from peripheral devices via ANT or Bluetooth.
GPS enabled sports watches are also popular among triathletes and mountain bikers. Our page on the best smartwatches for cycling gives you the full lowdown on wearable fitness trackers that are great when riding.
These allow you to track activity across different sports and many allow connection to peripheral devices too. Some come with a bar mount, so that you can use the watch attached to the bike or on your wrist.
Cycling computers in summary
However much you want to spend and however much data you decide to record, a GPS unit will enhance your ride by leaving you a permanent record of where you have ridden, when and how fast.
It will give you the option to delve further into your performance and the tools to improve and broaden your cycling experience. You will be able to share ride data with friends, compete against others and improve on your personal bests.