Best heart rate monitors for cycling: best models and what to look for
Looking for the best heart rate monitors suited to cycling? We round up some of the best options out there on the market and explain what to look for
Included in this guide:
1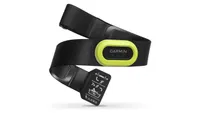 Garmin
HRM-PRO heart rate monitor
2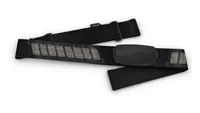 Garmin
HRM-Dual heart rate monitor
3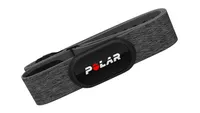 Polar
H10 heart rate sensor
4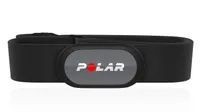 Polar
H9 heart rate sensor
5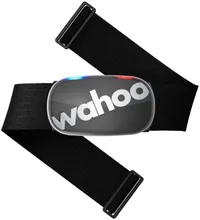 Wahoo
Tickr heart rate monitor
6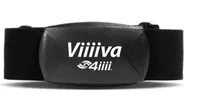 Viiiiva
7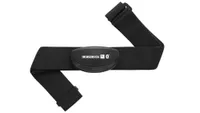 LifeLine
HRM
8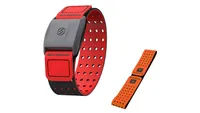 Scosche
Rhythm+
9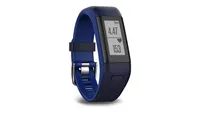 Garmin
Vivosmart HR Wrist Watch
10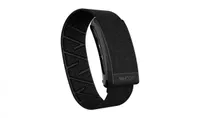 Whoop
4.0 wrist strap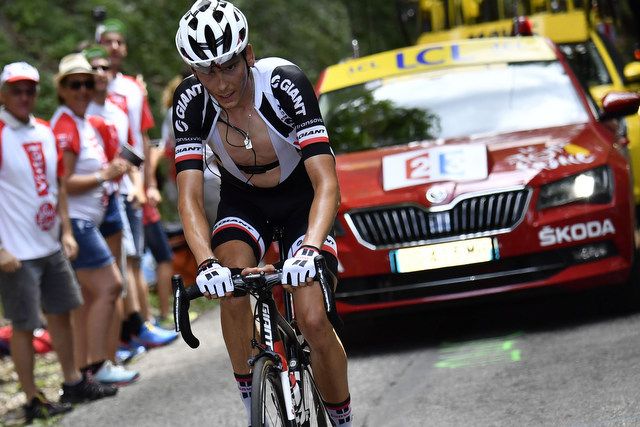 (Image credit: Yuzuru SUNADA)
The best heart rate monitors are a near-essential piece of kit for any rider who wants to track their cycling fitness.
A heart rate monitor can be used to ensure that structured intervals are ridden at the correct intensity, to chart training volume and intensity over time, and the data can also indicate when it's time to take a break.
When choosing the best heart rate monitor for cycling, the key things to consider are where you want to wear it and how it talks to the device recording your rides (cycling computer, smartwatch or phone). We've detailed all you need to know when deciding what's best for you below, but first we've listed a few of the best heart rate monitors at different prices.
Some of the best heart rate monitors for cycling
Reasons to buy
+
Reliable and accurate
+
No dropouts
+
Waterproof for swimming
Reasons to avoid
-
You're paying a premium for non-cycling functionality
Garmin Edge cycling computers are some of the most widely used, with even the most basic models providing heart rate data. The HRM-Pro is Garmin's pinnacle heart rate monitor, rolling all of its sport specific models into one, as well as linking to Garmin Connect IQ, making it compatible with a large range of, currently free, data specific tracking apps on the Garmin Connect website, Garmin's equivalent of Strava.
It delivers all your heart rate data needs and adds other functionality like counting steps and analysing gait as you run. It can store data when it's not possible to use a wearable and then automatically download, which is useful for swimming and running, but less so for all except track cycling, as you'll usually have a bike computer with you when riding.
Like the HRM-Dual, see below, the Pro also uses ANT+ and Bluetooth transmission, meaning it's perfect for indoor and outdoor use, as well as at the gym.
The Garmin HRM-Pro takes a standard CR2032 battery, which going on experience should last about a year. You can check battery status over Garmin Connect. But it's twice the price of the HRM-Dual, so if you're just interested in cycling stats you're paying a premium for features you don't need.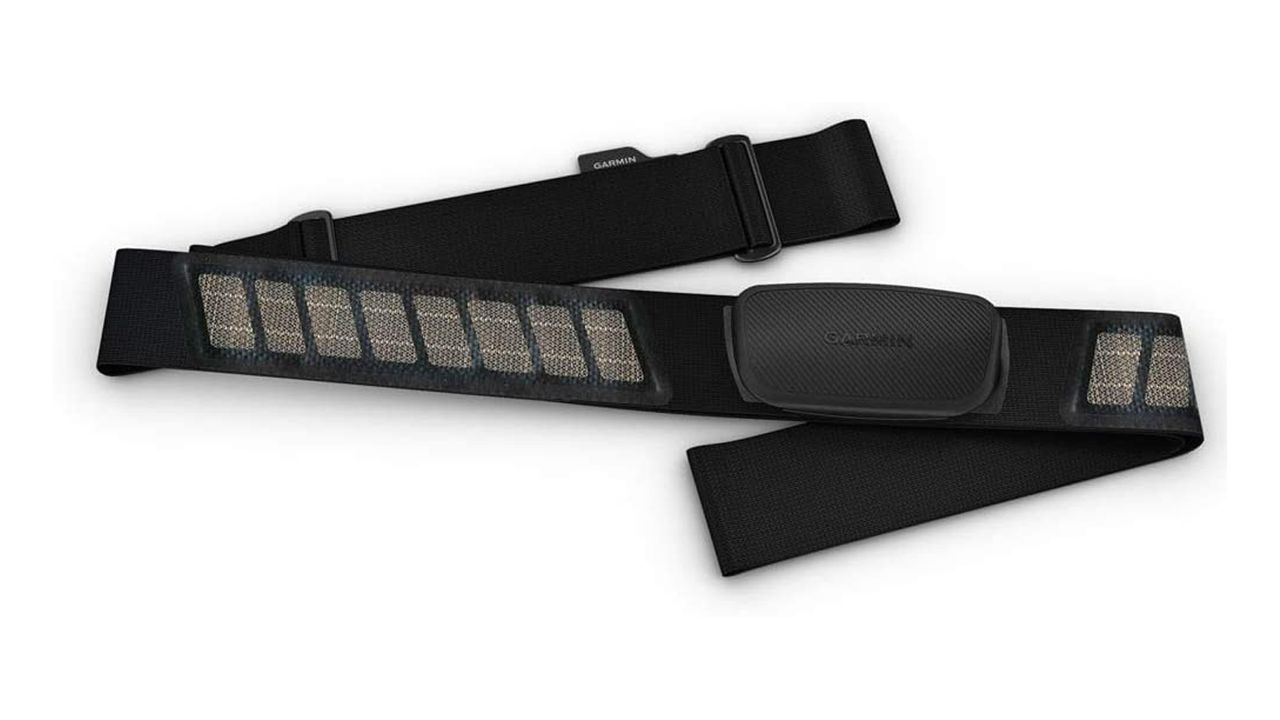 Reasons to buy
+
ANT+ and Bluetooth so works with all head units
+
Long battery life
Reasons to avoid
-
Need to unscrew back to replace battery
-
Not the cheapest option
The Garmin HRM-Dual gets its name from its compatibility with Bluetooth as well as ANT+, and transmits over a 3m range. Like Garmin's premium HRM-Pro heart rate monitor the unit takes a CR2032 battery that can be replaced by the user - although this needs a screwdriver rather than using the side of a coin, it only needs to be done roughly every 3.5 years.
The monitor comes fitted to an adjustable strap, with a length range of 63.5cm to 132cm, so this should provide a secure, close fit for the majority of riders. It hooks up on the side of your chest.
As you are likely to get hot and sweaty while wearing a heart rate monitor, it'll come as a relief that the strap on the HRM-Dual is also easily detachable from the electronics and is washable.
Polar H10 heart rate sensor
Reasons to buy
+
Claimed increased accuracy over a standard HRM strap
Like the Garmin HRM-Pro and HRM-Dual the Polar H10 uses both ANT+ and Bluetooth transmission to make indoor and outdoor cycling data recording as easy as possible.
Polar says that the H10 is its most accurate heart rate sensor to date, although it's unlikely that you'll have accuracy issues with any quality strap if it's worn correctly.
Like the Garmin HRM-Pro, it's another monitor that supports multiple sports, and has a built in memory, with auto download for when it's not possible or suitable to use a bike computer or other data receiving device.
You can get Polar H10 firmware updates over the air and you can use it for swimming if that's part of your exercise schedule.
With a claimed battery run time of 400 hours, 7 hours of training a week should mean it's an annual CR2025 battery change.
Polar H9 heart rate sensor
Reasons to buy
+
Cheaper alternative to the Polar H10
+
Can buy a strap in other colours
Reasons to avoid
-
Still is more expensive than some competitors
The Polar H9 uses both Bluetooth and ANT+ to transmit data to a phone or app. Like the Polar H10, it has a long battery life, but there's no on-device storage so you need to pair it with your cycling computer, smartphone or other device to capture heart rate data.
It comes with a comfortable chest strap which is black, although there's a selection of straps in other colours available as an extra-cost accessory too.
Reasons to buy
+
Superb fit
+
No hook in the strap to connect
+
Seamless app connectivity
+
Free Wahoo app for those without other devices
Reasons to avoid
-
Occasional flat spots in HR reading
Wahoo specializes in fitness tech, and it's got two chest strap heart rate monitors: the Tickr and TickrX - the former with an RRP of £39.99 / $49.99 as opposed to £64.99 / $79.99 for the more advanced option.
The TickrX can measure some extra metrics, like indoor cycling cadence, as well as providing running analytics, even when you're on a treadmill, and it can work solo, recording your HRM data for later download.
That's all very nice, but if you just want to know what your heart's been doing on the bike then the Tickr is more than capable. A useful feature is that you can link up with Wahoo's smartphone app, so you don't need a cycling computer to record your data.
Unlike many heart rate monitors, it'll also estimate your calorie burn and has a connectivity indicator light on the front. It is Bluetooth Smart & ANT+ compatible to link up to third-party apps, as well as Wahoo's own, and takes replaceable CR2032 coin-cell batteries.
Rather than having a separate hook in the strap to fix it around your body, the Tickr uses the press studs that connect to the electronic pod, which makes getting it on and off slightly easier and is less likely to be irritating as you ride.
4iiii Viiiiva
Reasons to buy
+
Can act as an ANT+ to Bluetooth bridge
+
On-device data storage
4iiii specialises in power meters, but it also sells the Viiiiva heart rate monitor. This does everything that other HRM straps do, but it's got another potentially useful trick up its sleeve.
Computers, smartphones and tablets will usually only offer Bluetooth connectivity, which means that you can't receive ANT+ signals from any single protocol cycling-related devices like turbo trainers and power meters that you're using (although most new cycling devices will support both ANT+ and Bluetooth protocols). You can buy an ANT+ dongle if you're using a computer, but for a smartphone or tablet, it may not even be possible to connect.
But you can use the 4iiii Viiiiva as a bridge from an ANT+ device to a Bluetooth-only one, pairing it up to your cycling equipment via ANT+, with the Viiiiva outputting the data as a Bluetooth stream which can be used by your computer or tablet. It's a useful option if you want to use Zwift or another training app.
There's also on-device data storage, while the Viiiiva's price is comparable to that of other HRMs with less functionality.
LifeLine HRM
Reasons to buy
+
Budget option
+
ANT+ and Bluetooth connectivity
+
Waterproof to 30m
If you're after a cheap option for heart rate monitoring that still has full compatibility with ANT+ and Bluetooth devices, the LifeLine HRM strap is worth considering.
Sold through Wiggle and Chain Reaction Cycles, it runs on the usual CR2032 coin cell, with its claimed battery life of 900 hours exceeding many name brand HRM straps. There's a built-in battery level display so you can see when it's time for a swap and the design is also waterproof if you fancy a dip.
Some of the best heart rate wristband monitors for cycling
If you don't like the idea of using a chest strap heart rate monitor, there are a number of other options available.
You might find a wrist-based heart rate monitor more comfortable, although it may not be quite as accurate as a strap. That's particularly true when you get hot and move around a lot - so most of the time when you're exercising.
Alongside its chest straps, Wahoo sells the TickrFit, which fits around your arm and provides another option.
The best smartwatches for cycling will also usually include optical heart rate measurement and like wrist-based monitors have the advantage that they're comfortable to wear 24/7, so you can capture your resting heart rate and its rate during off-bike activities.
If you like the idea of an optical HR wristband, but don't want all of the extra bells and whistles, the Scosche Rhythm+ might be the ticket. It's ANT+ and Bluetooth enabled to transmit data to your watch, head unit, and 200+ smartphone apps.
The battery is USB rechargeable and claimed to last for 8 hours. The neoprene band is plenty adjustable and comes in two sizes and a range of colours.
Garmin Vivosmart HR Wrist Watch
The Garmin Vivosmart is a really handy option for two types of people (well, obviously there's a cross over, but bear with us). Firstly, people who just want to keep fit and track their overall activities. The watch tracks distance walked, steps and calories, all from your wrist, and data can be uploaded to Garmin Connect for fitness tracking.
Secondly, people who already have a Garmin Edge computer and who don't want to wear a heart rate strap. The data collected by the in-built heart rate monitor will be displayed on screen.
Whoop is a little different from the rest. At its core, the Whoop band is a Bluetooth enabled heart rate wrist strap that can communicate with head units, watches, and phones — but it does so much more than that.
It tracks 24/7 heart rate (and HRV) and quantifies your sleep, stress, movement, and training. All of this data is aggregated into a companion app which gives you a strain and recovery score; the idea here being that the Whoop takes into account all of the stressors in your life, not just training, into fitness and recovery.
The Whoop band on its own will serve as just an HR wriststrap, however to get access to the fitness and sleep tracking you'll have to sign up for a subscription which costs $30 / £30 per month and includes the band at no cost — or $24 / £24 per month if you sign up for a year.
What is a heart rate monitor?
Your heart is your body's blood delivery agent: it pumps oxygenated blood full of nutrients to your limbs, and when you exercise it has to work harder and faster to meet the needs of the body.
A heart rate monitor measures how fast your heart is beating in BPM: beats per minute, and provides an insight into how hard your body is working. That's usually partitioned into heart rate training zones, letting you analyse the different ways in which your exercise is improving your cardiovascular fitness.
How can cyclists use heart rate monitors?
The most common use for a heart rate monitor is to record intervals. Interval training means riding short efforts at high intensity, interspersed with rest intervals of easy pedalling. In time, this forces the body to adapt so that the intensity can be held for longer or can be increased.
Intervals can be ridden based on RPE (rate of perceived exertion), power (which measures the actual output of the body in watts) or heart rate (which measures the effect that the effort has on the body).
In an ideal world, power and heart rate are combined to show how much stress is required for the body to produce a given output - but power meters are expensive and heart rate monitors allow a rider to know that they're riding the efforts hard enough and the recoveries easy enough.
The intensity required during each interval will vary depending upon its length, but will usually be expressed in a 'zone' which is based on a calculation of the rider's max or threshold heart rate. So when training with a heart rate monitor, the rider just needs to know what BPM they need to hold for each interval to have the best chance at completing the training correctly.
Heart rate 'zones' are very individual. The baseline starting point for one rider might be a threshold heart rate of 180bpm whilst it could be 160bpm for another.
However, training forces the heart muscle to become stronger. A well-trained athlete will see their resting heart rate (which is usually measured in the morning on waking up) drop, so tracking this can show your fitness improvements during the year.
Not only that, your resting heart rate often increases during periods of overtraining, or when you're sick. An increased resting heart rate is therefore a red flag which can indicate it's time to take a few days off training.
What types of heart rate monitors are there?
Most cyclists opt for a chest strap heart rate monitor. A chest strap heart rate monitor measures small electrical signals given when your heart constricts. By contrast, wrist and headphone heart rate monitors usually use optical technology which shines a light into the skin and reads how much is reflected back. As your heart beats, the volume of blood flowing through your arteries changes, causing different amounts of light to return back to the sensor against your skin. The HRM then uses an algorithm to determine pulse rate.
As techy and scientific as the latter might sound, electrical technology is generally considered more accurate - sample rates are higher and the chest doesn't move around as much as the wrist, resulting in fewer fluctuations in info.
A wrist-based heart rate monitor, however, can be handy if you want to keep an eye on your activity levels off the bike, and track your resting heart rate.
The other thing to check when buying a heart rate monitor is the type of connection it uses. Most can transmit data to a cycling computer or phone app via both ANT+ and Bluetooth. However, some will only use one or the other, so it's important to check the unit you're looking at is compatible with what you've already got.
Cycling Weekly's Tech Editor Michelle Arthurs-Brennan is a traditional journalist by trade, having begun her career working for a local newspaper before spending a few years at Evans Cycles, then combining the two with a career in cycling journalism.
When not typing or testing, Michelle is a road racer who also enjoys track riding and the occasional time trial, though dabbles in off-road riding too (either on a mountain bike, or a 'gravel bike'). She is passionate about supporting grassroots women's racing and founded the women's road race team 1904rt.
Favourite bikes include a custom carbon Werking road bike as well as the Specialized Tarmac SL6.
Height: 166cm
Weight: 56kg