DNA TESTS CONFIRM ULLRICH LINK TO OPERATION PUERTO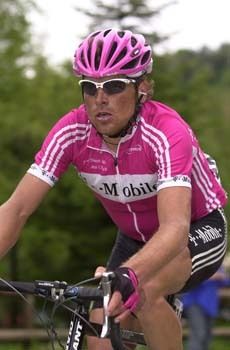 According to German news agency sid, the Bonn public prosecutor Fred Apostel has confirmed that comparisons with a DNA sample taken from Ullrich's saliva showed "without a doubt" that nine bags of blood seized by the Guardia Civil in Madrid last year belonged to Jan Ullrich.
"We found nine blood bags that we could compare with the DNA probes. This shows that blood bags were stored there (in Fuentes's offices)," Apostel told n-tv.
Like many of the riders implicated Operacion Puerto last summer, Ullrich was not allowed to start the Tour de France and was suspensed by his T-Mobile team. After failing to find a team for the 2007 season, Ullrich announced his retirement from cycling last month. He has always denied doping or links to Dr Fuentes. His lawyer immediately called the results of the DNA tests into question.
?After the irregularities of the Spanish investigation and at the UCI (International Cycling Union) it is perfectly possible that the apparent discovery is the result of manipulation," Johann Schwenn said in a statement on Ullrich's official website (www.janullrich.de).
Thank you for reading 20 articles this month* Join now for unlimited access
Enjoy your first month for just £1 / $1 / €1
*Read 5 free articles per month without a subscription
Join now for unlimited access
Try first month for just £1 / $1 / €1