Motorist who left cyclist with serious injuries after ramming him into tree sentenced to three years in jail
Justine Henshaw-Bryan could face five years in prison after knocking cyclist off bike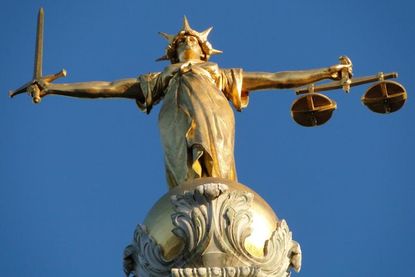 A motorist who drove at a cyclist, knocking him off his bike and into a tree, leaving him with serious injuries, has been sentenced to three years in jail after being found guilty of causing serious injury by dangerous driving.
Justine Henshaw-Bryan, 25, knocked cycle courier Damien Doughty off his bike in the incident on February 10, 2016, after an altercation over her using her phone at the wheel.
Wood Green Crown Court heard how Mr Doughty had been cycling home through north London when he had confronted Ms Henshaw-Bryan after he had spotted her using her phone after pulling out of a side road in front of him.
>>> Chris Froome back out training the day after being 'rammed' by driver
In response, Nigel May, prosecuting, said that Ms Henshaw-Bryan had given Mr Doughty the finger and and told him to "f*** off", to which Mr Doughty had responded with a "moment of madness" in kicking the wing mirror of the car before cycling off.
Mr Doughty told the court: "Quite quickly, I realised the car was chasing me. It was getting very, very close.
"Realising how close the car was, really feeling like it was going to knock me off, I took a sharp left. I was going 20, maybe slightly more.
"I thought the car wouldn't be able to get round that corner at the same rate to catch me."
>>> Cyclists' safety at risk from drivers who escape the law, finds 'truly shocking' inquiry
CCTV footage then shows the car swerving to the left, hitting Mr Doughty and sending him flying into a tree, before driving off. Ms Henshaw-Bryan claimed that her then-boyfriend had grabbed the wheel to make her swerve into the cyclist, a claim that he and the court rejected.
As a result of the incident Mr Doughty suffered a broken hand, punctured lung, and sever laceration to his liver, putting him in intensive care and meaning that he had to set up a crowdfunding page to pay his rent as he was unable to work.
The jury found Ms Henshaw-Bryan guilty of causing serious injury by dangerous driving, and she was sentenced to three years in prison.
Thank you for reading 20 articles this month* Join now for unlimited access
Enjoy your first month for just £1 / $1 / €1
*Read 5 free articles per month without a subscription
Join now for unlimited access
Try first month for just £1 / $1 / €1