Police recover Michal Kwiatkowski's stolen world championship bike
A pair of alleged thieves were trying to sell two stolen Specialized bikes for $1,000 each, despite them being worth around $20,000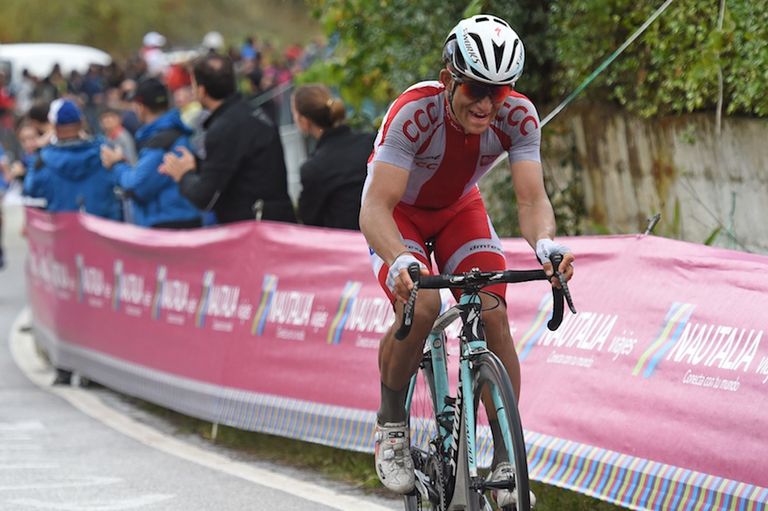 (Image credit: Yuzuru SUNADA)
Police in California have recovered a pair of bikes stolen from the Specialized HQ in Morgan Hill, including the S-Works that took Michal Kwiatkowski to the world championship title in September.
The alleged thieves, Kannadi Ridenour and Ryan Balestrini, also took a limited edition McLaren Tarmac belonging to Specialized's founder, Mike Sinyard.
Apparently unaware that each of the bikes is worth around $20,000, the pair were reportedly trying to sell them for just $1,000 each.
"These are probably two of the most easily identifiable bikes," said Katie Sue Gruener of Specialized.
"I don't think they had any idea when they took them exactly what they had gotten, but they got some pretty amazing products, sadly for us – but in the end we got them back and thank you to the police for doing that," she added.
According to KTVU news, police investigators called Ridenour and arranged to meet her at a local mall, from where she unwittingly led police to Balestrini and the bikes.