Want to watch some cycling over Christmas? Eurosport's got your back
If you want to settle down with your family and watch cycling highlights over Christmas, then you're in luck - there's plenty on, and here's where to watch them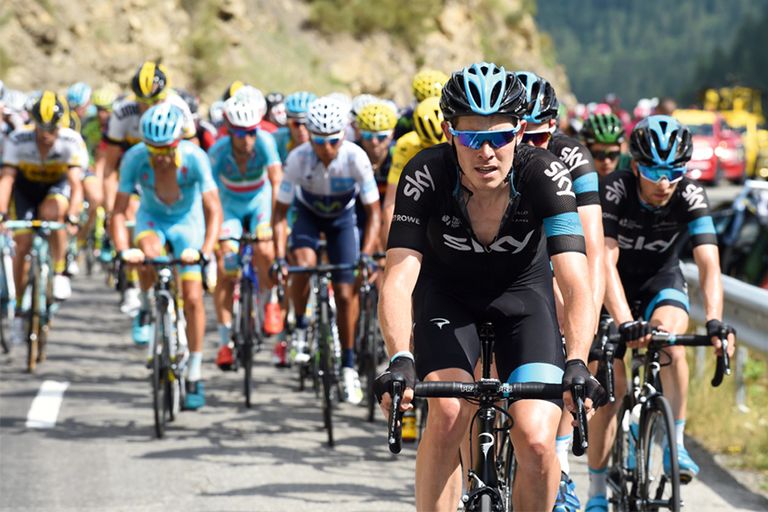 The new cycling season is so close, but at the same time it's never felt so far away. The Tour de France is but a distant memory and you're starting to question if they even held a Tour of Flanders this year, so fuzzy are your recollections of it.
Christmas is usually the season for spending quality time with your family, overindulging on food and drink and watching endless re-runs of Mrs Brown's Boys. But it doesn't have to be like that! At least, you don't have to watch Mrs Brown's Boys - the rest of it can stay.
The good schedulers at Eurosport have us cycling fans in mind at this time of year and are treating us to a whole load of programming over the Christmas period, bringing highlights of the biggest and best races of the year right to your tellybox.
We've scoured the schedules and sifted the cycling gold from the Alpine skiing and relentless biathlon coverage and compiled this handy list of where you can get your cycling fix.
Monday, December 21
21.00-22.30 - Tour of Britain review (Eurosport 2)
Tuesday, December 22
08.00-09.00 - Spring Classics review (Eurosport 2)
09.00-10.00 - Best of the Giro d'Italia (Eurosport 2)
10.00-11.00 - Tour de France review (Eurosport 2)
11.00-12.00 - Best of the Vuelta a España (Eurosport 2)
21.00-22.00 - Cyclo-cross World Cup round four (Eurosport 2)
Wednesday, December 23
21.30-22.30 - Best of the Giro d'Italia (Eurosport 2)
Thursday, December 24
18.00-19.00 - Tour de France review (Eurosport 1)
21.30-22.30 - Tour de France review (Eurosport 2)
Christmas Day
06.00-07.00 & 21.30-22.30 - Best of the Vuelta a España (Eurosport 2)
Boxing Day
06.00-07.00 - Tour de France review (Eurosport 2)
13.00-13.30 - Cyclo-cross World Cup round four (Eurosport 1)
13.30-16.00 - LIVE: Cyclo-cross World Cup round five (Eurosport 1)
16.00-17.00 - Euro Track Championships (Eurosport 1)
17.00-18.30 - National Road Championships (Eurosport 1)
20.30-21.30 - Cyclo-cross World Cup round five (Eurosport 2)
Sunday, December 27
11.00-12.00 - Cyclo-cross World Cup round five (Eurosport 1)
12.00-13.00 - European Track Championships (Eurosport 1)
16.30-18.00 - Tour of Britain review (Eurosport 1)
20.30-21.30 - World Championships men's road race (Eurosport 2)
Monday, December 28
06.30-07.30 - Spring Classics review (Eurosport 2)
07.30-08.30 - Best of the Giro d'Italia (Eurosport 2)
16.00-17.00 - Tour de France review (Eurosport 2)
17.00-18.00 - Vuelta a España review (Eurosport 2)
23.00-00.00 - Revolution Series round four (Eurosport 1)
Tuesday, December 29
07.30-08.30 - Tour de France review (Eurosport 2)
Wednesday, December 30
07.30-08.30 - Best of the Vuelta a España (Eurosport 2)
15.30-16.30 - Best of the Giro d'Italia (Eurosport 2)
16.30-17.30 - Tour de France review (Eurosport 2)
17.30-18.30 - Best of the Vuelta a España (Eurosport 2)