Shimano SH-R321 cycling shoes review
The Shimano SH-R321 shoes are the successor in Shimano's line of super-comfy top-end cycling shoes,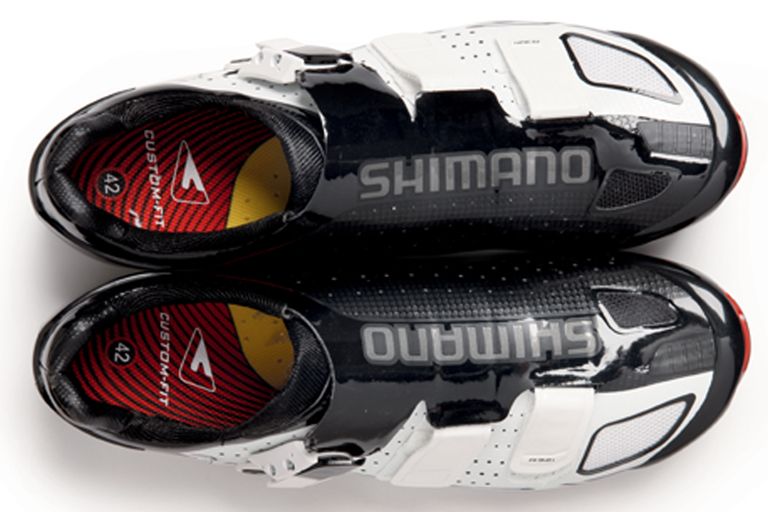 Updated for 2015, the Shimano SH-R321 shoes are just as comfortable as their predecessors with performance to match.
For
+

Superb fit

+

Adjustable instep height and heat mouldable

+

Good power transfer
Many have hotly anticipated the updated version of Shimano's successful SH-R320 road shoe, the Shimano SH-R321 cycling shoes. Described with phrases such as "wrap like" and "glove like fit" with a new "surround", it certainly needed to be well fitting, and indeed it is.
At £299.99, this is a high-priced bit of kit — as expected in a dream shoe test. Out of the box the shoe feels light, fits well and looks nice too, although from a riding position it looks a bit odd due to the colour scheme that splits the shoe down the middle. Thankfully, I could adjust the instep height, as I found the one provided was a little high for my arch — although you can heat-mould these, I didn't feel it necessary.
>>>Cycling shoes: a buyer's guide
Shimano says the R231 offers a 12/12 stiffness rating, and the shoes diligently provided good power transfer from the stiff sole without being harsh.
Overall the Shimanos tick both comfort and stiffness boxes. Annoyingly, I did find a few niggles, one being the retention system, which was on the fiddly side, and the wrap style seemed to cause a little pinch when fully tightened up.
For more details visit the Madison website.