Armstrong investigation unfinished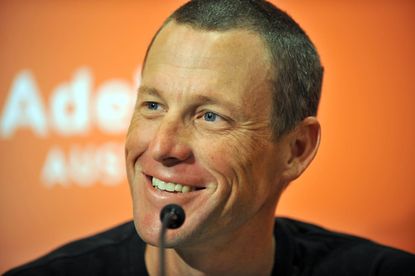 The Lance Armstrong investigation will continue, focused on doping instead of fraud. World Anti-Doping Agency (WADA) president, John Fahey said today that he is waiting for federal investigators to share their evidence.
Fahey told the BBC that he was not disappointed the investigation had stopped, but that if "any cheat ... gets away."
The WADA is helping the United States Anti-Doping Agency (USADA) obtain evidence gathered by federal agent Jeff Novitzky and the Food and Drug Administration (FDA). Their investigation started nearly two years ago and gathered substantial evidence.
Fahey said that now a doping investigation may begin.
"That investigation was for alleged fraud, it was a criminal investigation," Fahey explained.
"Information has no doubt been collected which can be of some value. If we see it, if the USADA sees it, then they can make that decision. One would say, 'You shouldn't just let that evidence stay on some shelves somewhere.'"
Armstrong and also current athletes, said Fahey, may be concerned in any USADA investigation.
Federal investigators announced their decision to close the Armstrong investigation on Friday evening, ahead of the weekend and the planned Alberto Contador announcement from the Court of Arbitration for Sport, CAS.
The Wall Street Journal reported today that the US Attorney in charge, Andre Birotte Jr "rejected a recommendation from his assistants that he pursue criminal charges in the case."
The investigation centred on Armstrong's alleged use of tax payers' money to fund a doping programme. Former team-mates Floyd Landis and Tyler Hamilton admitted doping and accused Armstrong of the same: EPO and testosterone patch use, and blood transfusions. Armstrong won the Tour de France seven times, six of those years the government, via the US Postal Service, sponsored the team.
The newspaper learnt that Birotte told one investigator that there would be "no discussion of the matter" to close the case. Fahey was surprised when he heard that the FDA closed it.
"It's surprising that the investigation stopped as soon as it did," said Fahey. "All indications were that further interviews were to be undertaken this week of various witnesses."
Now, the WADA and the USADA are waiting to see the evidence.
"Let's see it being examined for the purposes of progressing the fight of doping in sport," said Fahey. "If it can, that'd be a good thing."
Related links
Comment: Armstrong holds off the law
Armstrong case dropped by US investigators
Armstrong investigation arrives in Europe
Armstrong's team mate Popovych testifies he did not witness doping
Armstrong's team-mate Popovych summonsed in doping investigation
Landis admits he doped and implicates others
Thank you for reading 5 articles this month* Join now for unlimited access
Enjoy your first month for just £1 / $1 / €1
*Read 5 free articles per month without a subscription
Join now for unlimited access
Try first month for just £1 / $1 / €1