Cycleguard: insuring the UK's cyclists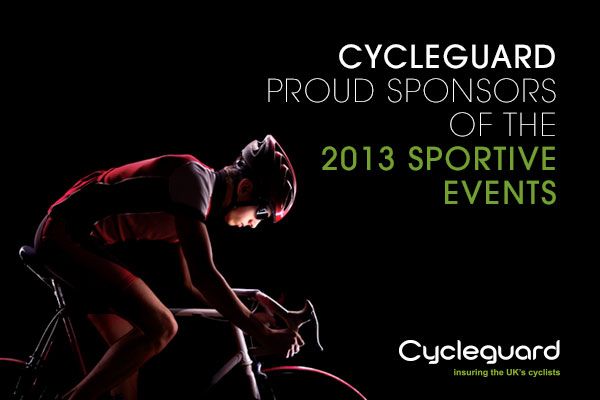 Cycleguard are proud insurance sponsors of the Cycling Weekly Sportive Sportive Series 2013.
So whether this forms part of your rigorous club training programme or you are just getting started out in the cycling world, we wish you the very best of luck!
After you've finished a demanding training session. Showered. Taken that well-earned recovery drink. Then collapsed on the sofa, you may well fire up your laptop or tablet.
Whilst you're online why not visit Cycleguard from Thistle Insurance? Cycleguard provides insurance cover for your bike if it is stolen or damaged, whether it's in your home or out and about on the road with you.
And we wouldn't want you to be stopped from taking part in any of the Sportive Events!
All you need to do is visit the Cycleguard instant quote indicator, enter your:-
- Postcode
- Amount you want to insure your bike or bikes for and that's it. In seconds you will have an indicative, no obligation quote.
Did you know your household insurance may not always cover you, your bike or equipment? Or if it does, it may cost additional premiums equivalent to a specialist insurance policy? So to be sure you have the cover you need, visit our instant quote indicator, or speak directly to our highly-trained, UK-based call centre on 0844 826 2297 Monday to Friday 9:00am - 6:00pm.
Cycleguard is a trading style of Thistle Insurance Services Ltd. Lloyd's Broker. Authorised and regulated by the Financial Services Authority. A JLT Group Company. Registered office: 6 Crutched Friars, London, EC3N 2PH. Registered in England No 00338645, VAT No. 244 2321 96.