Cycling participation at a new high in England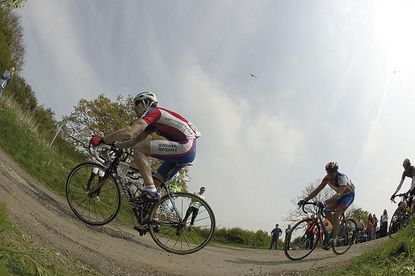 The number of people cycling regularly in England has risen sharply in the past six months according to the results of Sport England's 'Active People Survey' published on Friday.
People undertaking at least a once-a-week, 30-minute moderate intensity ride is now at an all-time high, with a sharp rise in numbers since October 2011. In total, once-a-week participation increased by 160,000 in six months. The biggest areas of growth were London, the South East and Yorkshire.
Once a month participation has also grown, but at a slower rate than once a week suggesting that many people have become more regular cyclists. The numbers of women taking up cycling have also increased, with the first rise in two years.
The numbers of people regularly cycling has now exceeded the April 2013 target set by Sport England.
The biggest group of cyclists are those aged between 45 and 64 years old, with the 34-44 age group a close second. The only group to show a decrease in numbers taking part in regular cycling activity is the 16-19 age group, following a long-term trend in decline.
External link
Thank you for reading 20 articles this month* Join now for unlimited access
Enjoy your first month for just £1 / $1 / €1
*Read 5 free articles per month without a subscription
Join now for unlimited access
Try first month for just £1 / $1 / €1