Endura boosts 2011 line-up with overseas talent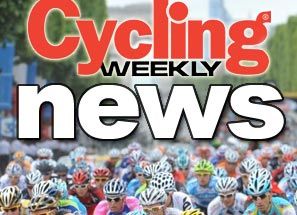 Scottish-based Endura Racing has bolstered its line-up for the 2011 season with a host of new signings from around the world.
Australian national time trial silver medallist Jack Anderson, Swedish time trial champion Alexander Weterhall and German former Milram rider Paul Voss join recent signings Estonian Rene Mandri (from Ag2r) and Dutchman Maarten De Jonge on the team for next season.
Endura's Jim McFarlane commented:"We did what we set out to do in 2010 which was a top three team standing in the UK so we're following through with the step up for 2011."
"We've got a lot more breadth and strength for next year and a great crew of support staff so everyone here is pretty excited about it. There's a growing confidence that we can show well in Europe even in the bigger races that are starting to open up to us."
McFarlane also made assurances that the expanded team will be well-supported by the Endura clothing company.
"As far as funding goes, it's a big jump from this season but the new Equipe clothing range has had a great launch year and I'm happy that we made the right move getting a team of this level together to help develop it and get the message out that Endura is serious about high-end road kit.
"So far we're on plan with both the team and the Equipe range and if we deliver again this coming year then that will mean another push on for the squad in 2012."
Alexandre Blain in the Tour of Murcia sprints jersey
The fresh international talent join existing signings Alexandre Blain (France), Iker Camano (Spain) and Jack Bauer (New Zealand) alongside a wealth of British riders at its core.
Last week the team announced the signing of British talent Dave Clarke from the Pendragon-Le Col squad. Clarke won the 2010 edition of the East Yorkshire Classic.
Endura are registered with the Union Cycliste Internationale as a Continental-level team. At the start of the 2010 season the squad embarked on an ambitious European campaign that included the Tour of the Med, Tour du Haut Var, Tour of Murcia, Tro Bro Léon and Tour du Finistère. In addition, the squad contested the British Premier Calendar and Tour Series events.
Team Endura Racing 2011
Rob Hayles (England)
Ian Wilkinson (England)
Rob Partridge (Wales)
Callum Wilkinson (Scotland)
Evan Oliphant (Scotland)
James Moss (England)
Scott Thwaites (England)
Dave Clarke (England - from Pendragon)
Rene Mandri (Estonia - from Ag2r)
Maarten De Jonge (Netherlands)
Alexandre Blain (France)
Jack Bauer (New Zealand)
Iker Camano (Spain)
Jack Anderson (Australia - from Team Sprocket)
Paul Voss (Germany - from Milram)
Alexander Wetterhall (Sweden - from Team Sprocket/ stagiere Cervelo TestTeam)
Related links
March 2010: Endura looking forward with confidence to next Continental races
February 2010: Endura's south of France cafe run (photo special)
January 2010: Endura Racing officially launched
Thank you for reading 20 articles this month* Join now for unlimited access
Enjoy your first month for just £1 / $1 / €1
*Read 5 free articles per month without a subscription
Join now for unlimited access
Try first month for just £1 / $1 / €1