African track cyclists set to rise in international competition
Greater numbers of African track riders will soon be seen at World Cups, say the continent's riders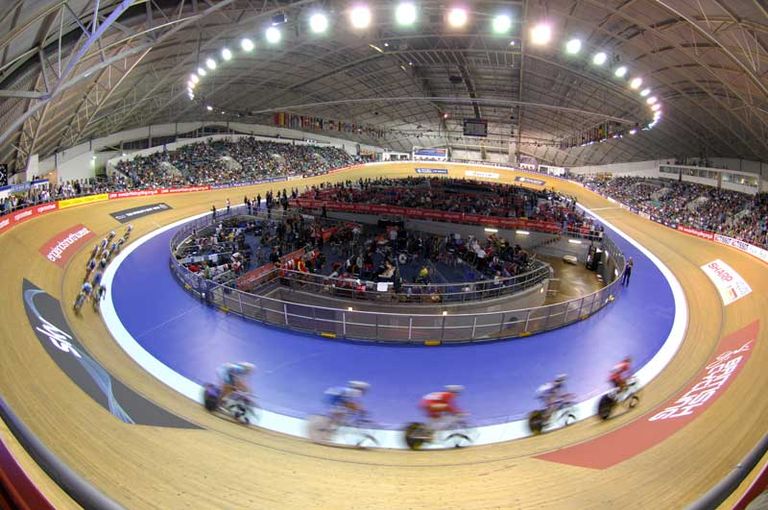 Medal winners at the 2015 African Continental Track Championships believe that the continent's track athletes will grace world competitions more than ever before.
South Africa's Sax Young Cycling Track hosted the championships last week with the host nation the dominant force.
Road cycling and mountain biking take precedence over track throughout the continent but it is hoped that the success of the championships – the first to be held in 14 years – will inspire more to race on the track.
>>> MTN-Qhubeka to become first African team to compete at Tour de France
One of the victors of the African Track Championships, Nolan Hoffman, spoke about how the difficulty of qualifying for world events will be made easier with continued growth and interest in the track discipline.
The Madison winner said: "The South African athletes always have a massively difficult task of qualifying for World Champs by going overseas to race. Now we have a Championship where it fast tracks the route to World Cups and Grand Prix," he told cyclingsa.com.
"In places like Johannesburg and Cape Town, the numbers participating have grown dramatically and it makes me excited, as one of the senior athletes, to see that there is development and that people are doing it.
First running of the African Continental Track Championships will take place at the end of January
"I think track cycling is in a good space at the moment in terms of growth. There is so much talent in South Africa."
Mitchell Sparrow, the junior sprint winner, said: "Unfortunately, track is sometimes a little bit forgotten [compared to road cycling and mountain biking], but is definitely on the rise.
"People like Martin van Wyk and the Martin van Wyk (VWE)-Europcar Track Academy are doing such a great job, getting so many people into the sport. Last year, they doubled the amount of people at the Hector Norris velodrome. People like that are doing a brilliant job. That's what the sport needs."