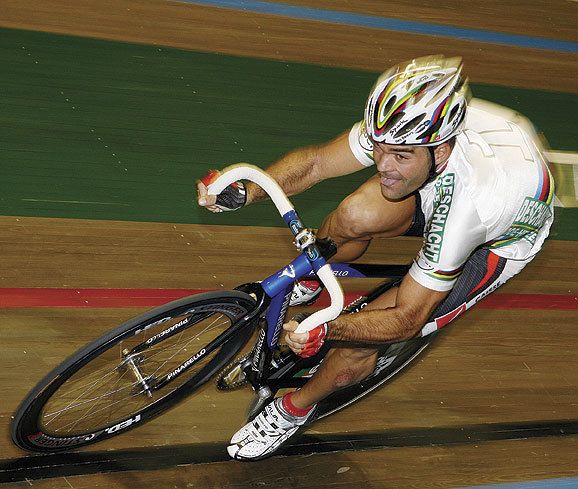 Spain?s Isaac Galvez died late on Saturday night after colliding with another rider during the Ghent Six.
Galvez tangled with Belgium?s Dimitri DeFauw and landed on the trackside railings just after midnight during the fifth day of racing. He was unconscious and despite being resuscitated, he died on the way to the hospital.
31 year-old Galvez was current Madison world champion and rode for the Caisse d?Epargne team on the road. He rode the 2006 Tour de France for the Spanish team and had won several races at the early-season Challenge Majorca. This year he also won a stage at the Tour of the Mediterranean and at the Four Days of Dunkerque.
After the accident several people in the crowd were treated for shock and one of the organizers was taken to hospital with chest pains.Promoter of the event Rob Discart immediately ended the event as a sign of respect.