Jeremy Roy is still recording crashes (video)
FDJ rider Jeremy Roy films two big crashes on stage 1a of the Ruta del Sol, having captured several spills at the Tour Down Under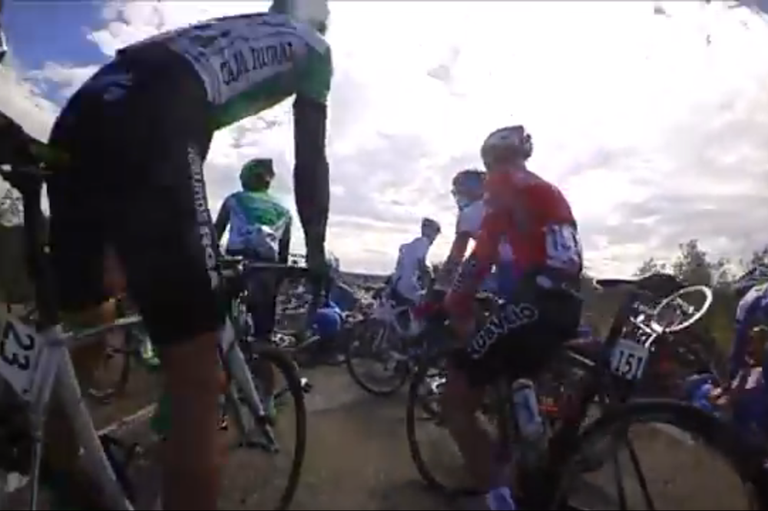 He's at it again. FDJ rider Jeremy Roy is once again using an on-bike camera at the Vuelta a Andalucía and once again he's finding himself evading a number of huge crashes.
Just one stage into the Ruta del Sol race, Roy has dodged two crashes that have occurred right in front of him, including one which required several riders to get off their bikes and manoeuvre through the mass of bodies.
>>> Where to watch the Ruta del Sol 2015
The peloton was split in two by the second crash, just 3km before the finish line, which brought dozens of riders to the ground.
With Roy finding himself in his usual 'middle of the peloton' position, he found him caught up behind the carnage and had to scoot to the opposite side of the road to skirt round the mess.
>>> Jeremy Roy avoids more crashes in Australia (video)
The video ends with a still of the rear wheel of one of Roy's teammate's Lapierre bikes, which looks a little mangled. Don't expect this to be the last crash we see from Roy's camera. The man's got form.