Pozzato wins Worlds test race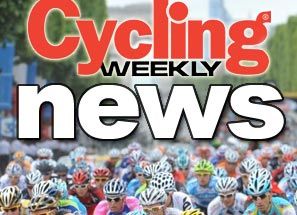 Filippo Pozzato won the Herald Sun Classic on Sunday in Buninyong, Australia, one week before he will lead team Italy in the World Championships.
"At the Worlds everything will be more difficult," said Pozzato, "but I don't like things that come easy."
Pozzato figured in a race winning four-man escape with one of the race's headliners, Swiss Fabian Cancellara. The two worked with Poland's Maciej Bodmar and Chile's Carlos Guinez.
The 127-kilometre race took place near Ballarat and 70 kilometres from Geelong, the location of the World Championships. Many national teams in Australia for the World Championships participated as practice ahead of the World Championships.
Pozzato's win and Cancellara's fourth place confirmed their status as race favourites for next Sunday's 262.7-kilometre race. Cancellara will also race for a record fourth time trial title on Thursday.
"I arrived to the race a little tired," Pozzato said, "I rode here on my bike and so I finished the race with 225 kilometres in my legs."
After the race, he rode for another 40 kilometres to cover a similar distance as next week's race.
The Herald Sun Classic was only Pozzato's second win of the season after a Giro d'Italia stage victory in May. It was a much needed boost for team Italy, who has a strong team but lacks someone who has won one-day races throughout this season.
Besides Pozzato, team Italy has Vuelta a España winner Vincenzo Nibali and Italian Champion Giovanni Visconti as his team's natural leaders. Today, they raced in white jerseys dedicated to former head coach Franco Ballerini. Ballerini died in a rally car race on February 7.
Great Britain skipped the pre-Worlds race to focus on training near their hotel in Geelong. Mark Cavendish trained for five hours with Jeremy Hunt, who went for an extra hour on his own. David Millar trained specifically for Thursday's time trial, but is also building to help Cavendish in the road race.
Early in the day, German Trixi Worrack beat Belgian Liesilot Decroix in the women's race.
Related links
World Championships 2010: Cycling Weekly's coverage index
Italians face Cavendish in pre-Worlds test race
Thank you for reading 20 articles this month* Join now for unlimited access
Enjoy your first month for just £1 / $1 / €1
*Read 5 free articles per month without a subscription
Join now for unlimited access
Try first month for just £1 / $1 / €1