Prudhomme slams 'baseless' Tour de France bill from Dutch Cycling
The Dutch Cycling Federation filed for arbitration against ASO for an unpaid bill for hosting the first two stages of the Tour de France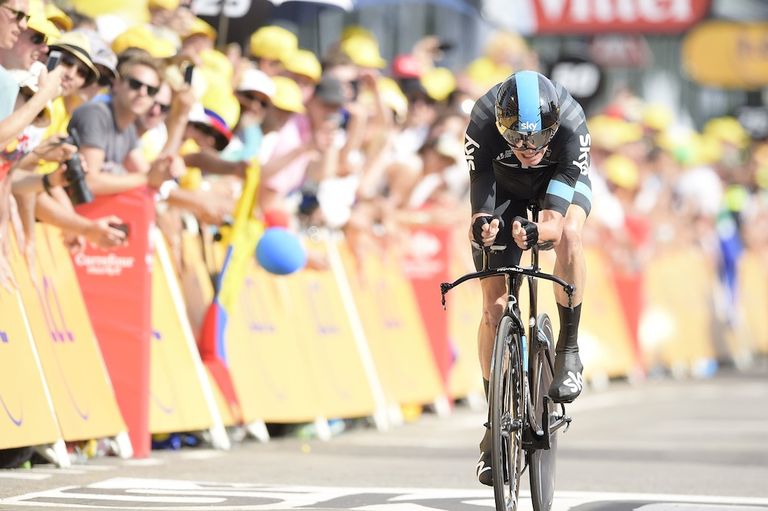 (Image credit: Yuzuru SUNADA)
Tour de France director Christian Prudhomme has called the €140,000 bill he's received from the Dutch Cycling Federation (KNWU) 'absurdly high' and 'baseless'.
This week, the head of KNWU, Huib Kloosterhuis, filed for arbitration to the UCI against ASO, organisers of the Tour, for the unpaid bill, which Kloosterhuis claims is the basic amount charged for hosting a race in the Netherlands.
But Prudhomme claims he never expected the bill, adding that he regrets the position of the KNWU.
"Out of nowhere, we received a bill of almost 140,000 euros from the Dutch Cycling Federation (National Federation). An absurdly high amount, baseless," Prudhomme told Dutch paper de Telegraaf.
"The Tour loves Netherlands. Consider the successes in Rotterdam and Utrecht. Limburg has now been nominated [for a 2017 Tour de France stage] but for now we await the outcome of the arbitration."
Watch: highlights of the Tour de France stage one in Utrecht
Kloosterhuis's stance has not gone down too well in his own country either, with Limburg's provincial executive Ger Koopmans saying it is the fans who lose out in this situation.
"I'm surprised Kloosterhuis says this," he also told de Telegraaf. "He ignores many cycling fans who like to watch the Tour de France in their own country and the ambition of the province of Limburg who would like a Tour stage to organize the coming years.
"I hope this is resolved quickly in a decent way. The Dutch cycling fans should not be the victims of such a conflict."
Kloosterhuis laid out the standard charges for hosting races in the Netherlands, stating that a Grand Tour opening stage would cost organisers €106,009, with additional stages priced at €15,902. The amount for other races is linked to the size of the race, according to the Federation.