REBELLIN MISSES OUT ON GOLDEN BIRTHDAY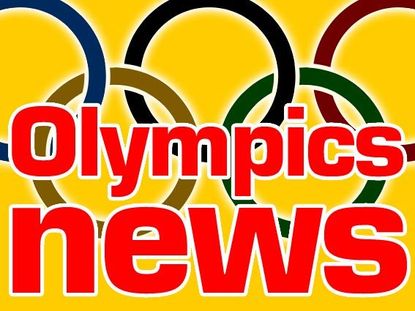 Italy?s Davide Rebellin celebrated his 37th birthday on the day of the men?s road race but had to be content with a silver medal as a birthday present.
Rebellin covered several the attacks by Andy Schleck on the final lap and was part of the three-rider attack that was caught in the final two kilometres when Fabian Cancellara jumped across. He was perfectly placed for the sprint but Sanchez was slightly faster on the rise to the line and beat him by a bike length.
Rebellin rode the Barcelona Olympics in 1992 as an amateur when the late Fabio Casartelli won the gold for Italy and ended his Olympic career with a silver as the oldest rider in the race. He will continue racing in 2009 but has admitted he will not be at the London Olympics in 2012.
?16 years after my first Olympics in Barcelona, I think a silver is pretty special,? Rebellin told Italian television immediately after the race.
?Of course silver is one thing and gold is another but I gave it everything and it was a good finish for me but had a bit of cramps and wasn?t at 100% in the sprint. I?ve got mixed emotions because I?ve got lots of second places but this is perhaps the best of them all. Silver is just one step from the gold medal so it?s still very special.?
Rebellin sportingly admitted that Sanchez was the strongest and so deserved to win the gold medal.
?Kolobnev went for a long sprint and I was on his wheel. It was a normal sprint but Sanchez was the strongest. When he attacked it hurt and he was the strongest in the sprint, so deserved to win,? he said.
?I have to thank my Italian team mates. They all worked well. The early break was very dangerous but Nibali did well to bring it back and then the other riders all played their part.?
BETTINI REGRETS TACTICAL DECISION
2004 Olympic champion Paolo Bettini finished 18th in the road race, banging his handlebars in frustration after being told that Rebellin had finished second.
Bettini looked fresh despite racing for 245km and knew he had missed out on a chance for a second Olympic medal by following main Alejandro Valverde instead of racing on instinct.
?I?m happy for Davide but I?m not happy about my own race,? Bettini admitted on Italian television.
?I?m sorry he didn?t get the gold but as we said the Olympics is the only race where any medal is as good as a win.?
?I felt good but I?m disappointed. We respected our pre-race tactics and I followed Valverde. But in the end we controlled each other too much. When we got back on to the front after the split on the climb Davide and Sanchez were already off the front and there was nothing I could do.?
Swipe to scroll horizontally
Positive test for cyclist at Olympic Games
Bettini chasing second Olympic gold
Romero poses nude for ad
British quartet eyeing new world record
As Olympics approach two new drugs emerge
Swipe to scroll horizontally
Analysis: women's road race
Gold for Nicole Cooke in Women?s road race
Reaction: It?s a dream to win Gold, says Cooke
Women's Olympic road race picture special
Sanchez gives Spain gold in thrilling men?s road race
Who is Samuel Sanchez?
Tactical analysis: Reading the men?s Olympic road race
British riders suffer in hot and humid Olympic road race
Rebellin misses out on golden birthday
Brailsford confident ahead of women?s road race
Swipe to scroll horizontally
OLYMPIC GAMES 2008: GUIDE
Olympics cycling results>>
Cycling event schedule>>
Great Britain rider profiles>>
Cycling event guide>>
Photo gallery>>
British Olympic cycling medal winners>>
Thank you for reading 20 articles this month* Join now for unlimited access
Enjoy your first month for just £1 / $1 / €1
*Read 5 free articles per month without a subscription
Join now for unlimited access
Try first month for just £1 / $1 / €1