RUSSELL DOWNING WINS AT RICHMOND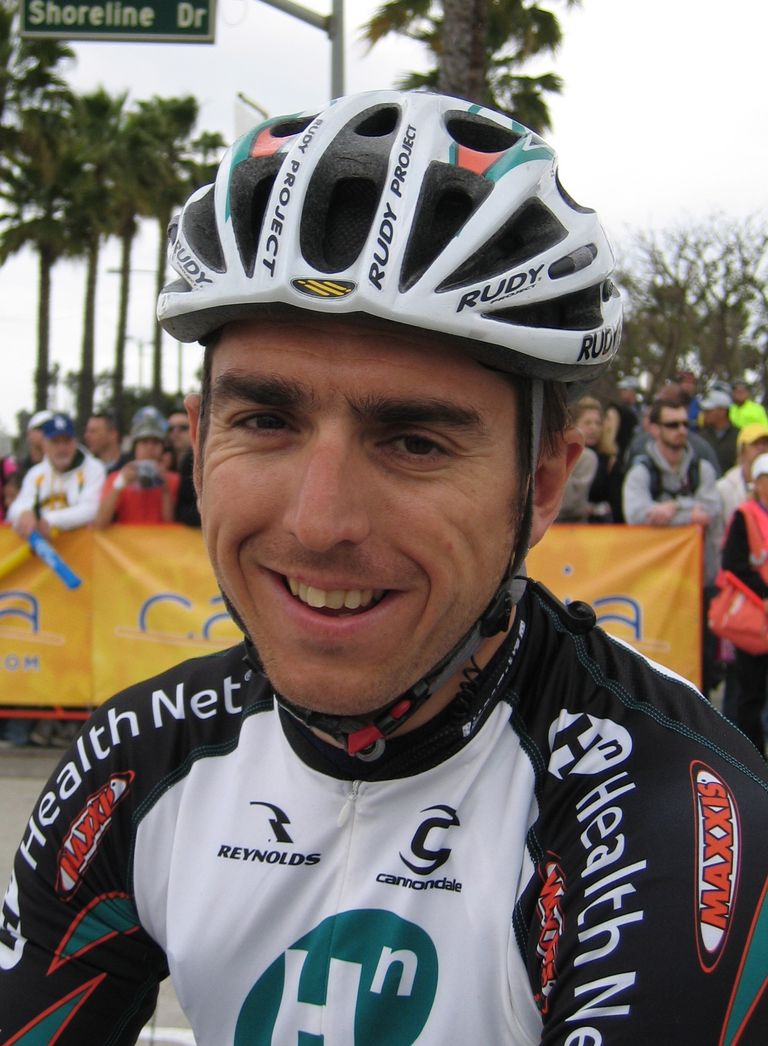 SHRUGGING off the visa problems which have left him stranded in England for several weeks, Russell Downing (Healthnet-Maxxis) won the Richmond Grand Prix in North Yorkshire on Sunday.
Downing?s win - plus a disappointing sixth place for his brother Dean Downing (Rapha Condor RT) - mean that just six points separate the top four in the standings mid-way through the series.
With series leader Chris Newton preferring to ride the final stage of the eight-day Ras in Ireland, Russell's brother Dean Downing had been hoping to leapfrog his rival to top spot.
But as they approached the finish he went the wrong way around a bollard and had to settle for sixth, which leaves him level on 455 points with Newton, from Stockton on Tees.
Also level, in third place with 449 points, are Ian Wilkinson (Science in Sport.com) who failed to finish the tough Richmond event, and McCauley.
The decisive move of the race came after 30 miles of the rain-soaked race, with five riders - including both the Downing brothers - attacking the bunch.
They quickly established a lead of more than a minute, and after that group was swelled to seven riders with McCauley and Richard Wilkinson bridging the gap, they continued to pull away from the rest of the field.
Wilkinson attacked shortly after, taking Russell Downing and Clarke with him, but his earlier effort had taken its toll and he was dropped, leaving Downing and Clarke to contest the finish.
With two miles remaining Russell kicked on, leaving Clarke to settle for second, while McCauley held off the rest of the breakaway for third.
Richmond Grand Prix (Premier Calendar R7).-
1 Russell Downing (Healthnet-Maxxis) 135km in 3-01-44
2 David Clarke (unatt) at 20sec
3 Gordon McCauley (Plowman Craven RT) at 44sec
4 Robin Sharman (KFS-Special Vehicles) at 57sec
5 Richard Wilkinson (Rapha Condor) st
6 Dean Downing (Rapha Condor) at 59sec
Premier Calendar after seven rounds.-
=1 Chris Newton (Recycling.co.uk) 455 pts
=1 Dean Downing 455 pts
=3 Ian Wilkinson (Science in Sport) 449
=3 Gordon McCauley 449
5 Robin Sharman 418
6 Malcolm Elliott (Pinarello RT) 380