Schumacher the second Olympic cycling positive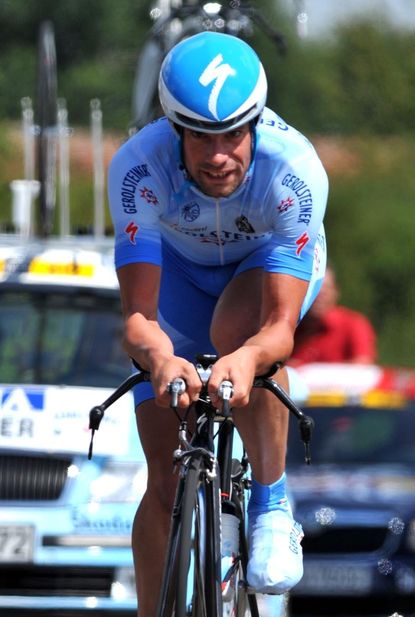 Germany's Stefan Schumacher has been confirmed as the second cyclist to have tested positive for the blood-boosting drug CERA at the 2008 Beijing Olympics.
The International Olympic Committee (IOC) declared yesterday that seven athletes had tested positive for CERA in Beijing.
Two of the seven are cyclists, with Davide Rebellin being the other. There are four further positives from athletics and one from weightlifting.
For Schumacher, it represents the second separate doping offence after testing positive for the same drug in the 2008 Tour de France. Schumacher has already been given a two-year ban for the offence, which he is currently appealing.
The German also tested positive for amphetamines in 2004, an offence for which he was later exonerated by the BDR (German Cycling Federation).
The news has been confirmed by the BDR in a statement, which read: "The BDR has passed along documents concerning a positive retroactive doping control to Stefan Schumacher. It is now up to him to request an opening of the B sample or not."
Schumacher is now likely to face a life-time ban from the sport.
More later...
Follow Cycling Weekly on Twitter>>>
RELATED LINK
Stefan Schumacher test positive at the Tour de France
German Federation confirms Schumacher positive
Thank you for reading 20 articles this month* Join now for unlimited access
Enjoy your first month for just £1 / $1 / €1
*Read 5 free articles per month without a subscription
Join now for unlimited access
Try first month for just £1 / $1 / €1