Suffolk Police search for distinctive cyclist who threw his bike at car
A distinctively-dressed cyclist snatched a motorists glasses and threw his bike at the vehicle in Woodbridge, Suffolk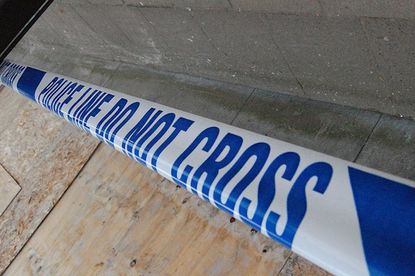 Police in Suffolk are searching for a bike rider who was involved in an altercation with motorists on Monday evening, where he threw his bike at a car.
According to the East Anglia Daily Times, a group of cyclists were riding through Woodbridge when the vehicle passed them and then stopped.
The cyclist then reportedly approached the car, removed the driver's glasses and threw them in a bush. He then apparently proceded to throw his bike at the side of the vehicle, causing a small dent.
>>> Head-high wire found stretched across Suffolk cycle paths
Suffolk Constabulary describe the cyclist as being white, between 5'6" and 5'8" tall, with short blonde hair, a blonde beard and a gold nose stud.
He was wearing a blue jacket over a green shirt with jelly beans on it, denim shorts and he was riding a blue Trek bike.
Anyone with information should contact PC Pete Gill by calling 101 and quoting reference WO/15/769.
Thank you for reading 20 articles this month* Join now for unlimited access
Enjoy your first month for just £1 / $1 / €1
*Read 5 free articles per month without a subscription
Join now for unlimited access
Try first month for just £1 / $1 / €1