Head-high wire found stretched across Suffolk cycle paths
Local councillor describes culprit who strung wire across two cycle paths in Kesgrave as 'playing a lethal game'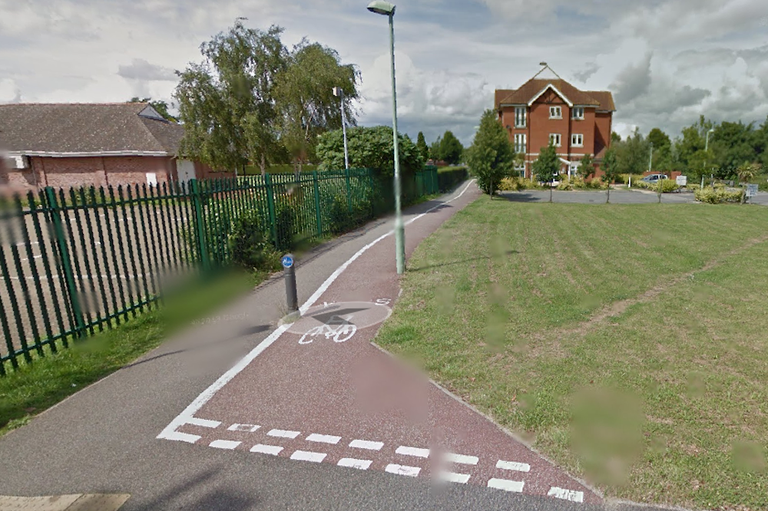 Police in Suffolk are searching for the culprit who stretched wire at head height across a cycle path in Kesgrave.
Three locations were targeted, with two pieces of wire found in Mead Drive and a further one stretched across a footpath near Ropes Drive.
>>> Outrage after saboteur sprinkles spikes on hairpin at Valleys Velo Sportive
Kevin Ablitt, owner of bike repair business The Bike Doctor, told the Ipswich Star that cyclists could have been seriously hurt if they had ridden into the wire.
"Police were talking about threat to pedestrians but they are not going to be moving at the speed of cyclists, you could be going from 15–20 miles per hour on a bike," he said.
"It would be enough to badly hurt the face or throat or it could throw you backwards and crack your head on the ground."
Cycle Ipswich member Anna Matthews also told the Star that her husband had found broken glass on cycle paths around Ipswich in the past and described a "real dislike for cyclists" around the town.
>>> Drawing pins found scattered on London cycle path
Christopher Hudson, chairman of Suffolk County Council, said: "I'm absolutely shocked and appalled that this has happened.
"It is extremely dangerous and I think they should be made an example of, it's a lethal game they are playing there."
Anyone with information is urged to contact Suffolk Police on 101, quoting reference WO/15/472, or Crimestoppers anonymously on 0800 555 111.